Exceptional Quality. Dependable Yields.
How to Be Sure Your Fruit Trees Are Getting What They Need
Even when you're not in season, your orchard is hard at work. Every season starts as soon as the one before it ends – and you need the right agronomic program to keep your trees healthy and productive.
With Wilbur-Ellis' products, agronomic expertise and work ethic on your side, you can be confident you have a partner that will get you the best solutions, right when you need them. Protect your trees with the right crop protection products, get access to tailored nutrition products to feed your orchard, and tap into Wilbur-Ellis adjuvants to deliver better than ever before for higher yields and better quality. There's no sense in waiting any longer, because your yield starts today.
Get Started Today With These Products


Bundling Romeo* together with SONATA® can improve disease management programs by leveraging softer chemistries and multiple modes of action. Because Romeo provides preventive protection and SONATA features curative properties, growers get two methods to control fungus in one super-compatible program.
*Romeo is pending registration in certain states.

The PURIC® line of products from Wilbur-Ellis features a variety of highly refined liquid humic acids with versatile application methods. Increase your plant's nutrient uptake, root mass, soil buffering capacity, water holding capacity and get a bigger, better yield with simple applications of PURIC products.
Learn More About PURIC SALUTE
Learn More About PURIC WSG

ProNatural®, the premier line of organic nutritional products from Wilbur-Ellis, are Foliar Nutrition Products made for your organic fields. With readily available plant nutrients for all foliar applications on trees, vines, turf, ornamentals, row and specialty crops, these amino acid-based nutrient products can satisfy any in-season plant nutrient need.

Specifically designed for Western Agricultural Crops, 440 SUPERIOR SPRAY OIL is a refined phytonomic oil contact insecticide/miticide for use on plants in foliage or the dormant stage to control various scale, mites, mealybug, powdery mildew, aphid, pear psylla and peach twig borers.
DIFFUSION® is a premium calcium carbonate product that helps manage the effects of sunlight and reduce heat stress, resulting in more efficient water usage for your plant and plant sunburn prevention while still allowing for photosynthesis to occur.

ANTERO-EA® is a proprietary surfactant blend, containing both a spreader and sticker. It's perfect for growers who want to maximize their spray applications and not worry about the fungicide / insecticide being washed off the leaf surface. If your season looks wet, solve the problem with ANTERO-EA.

AQUATE® MAX is made for growers that want to maximize available moisture in their plants' root zones, holding nutrients in place and reducing plant stress.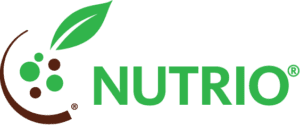 If you're a grower looking for a biological product to give your soil a boost, look no further. The NUTRIO® line of products from Wilbur-Ellis uses beneficial microbials to kick your soil into action, improving plant health and yield potential.

NDemand® products equip you with reliable, diverse nitrogen solutions, giving you application flexibility and nutrient options during peak periods of nutrient demand.

TRI-FOL® is an excellent acidifying/buffering agent for insecticides and fungicides, lowering the pH of your spray tank water without corrosive mineral acids or heavy metals.
EMBRECE-EA® is the latest innovation in surfactant technology. By adding EMBRECE-EA to your fungicide/insecticide spray applications, you optimize the activity of those products, which allows for an increased level of control of the targeted pest.

RAINIER-EA® provides better absorption and penetration of your active ingredients. When you add RAINIER-EA to your herbicide spray applications, you increase that herbicide's level of efficacy, leading to better overall performance.