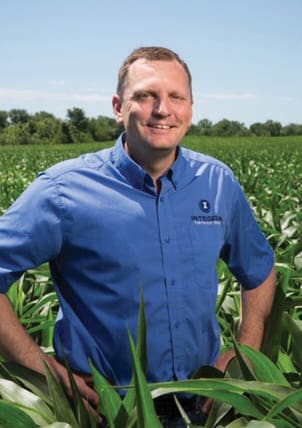 Thank you for considering INTEGRA Seed for 2023!
Whether you're going to plant INTEGRA for the first time or you've been with us from the start, we appreciate you!
The global market is once again posing a major challenge on the American Farmer to just #grow it! Our portfolio is ready to help you meet and exceed that ultimatum by staying true to our mission. With every hybrid or variety, the common theme is to be Locally Focused & Quality Driven. We source genetics and traits from all over the world, making sure to thoroughly select the best through our WEGrow Trials all before we put it in an INTEGRA bag. At Wilbur-Ellis we are relentless in finding solutions that will help drive your overall profitability.
Our seed support system includes everything you need for success: our people, a full suite of products and services, and our own proprietary Ag software to ensure that each seed you plant is INTEGRA-quality. So power your farm with INTEGRA precision engineered seed! #BushelUP
– BJ Schaben
National Director of Seed Technology
Search the entire INTEGRA Seed line
Find a product that will perform for you.
INTEGRA Key Partners
• Bayer • Corteva • Syngenta • BASF