Features & Benefits
Enlist E3® Technology

ACRE EATER! National performance East to West across soils and yield environments

Check out these agronomics - WOW!

Standability and eye appeal are absolute highlights
Characteristics
Flower Color: White
Pubescence Color: Gray
Pod Color: Tan
Hilum Color: Buff
Plant Type: Medium
Plant Height: Medium
Phytophthora Gene: Rps
SCN Gene: PI 88.788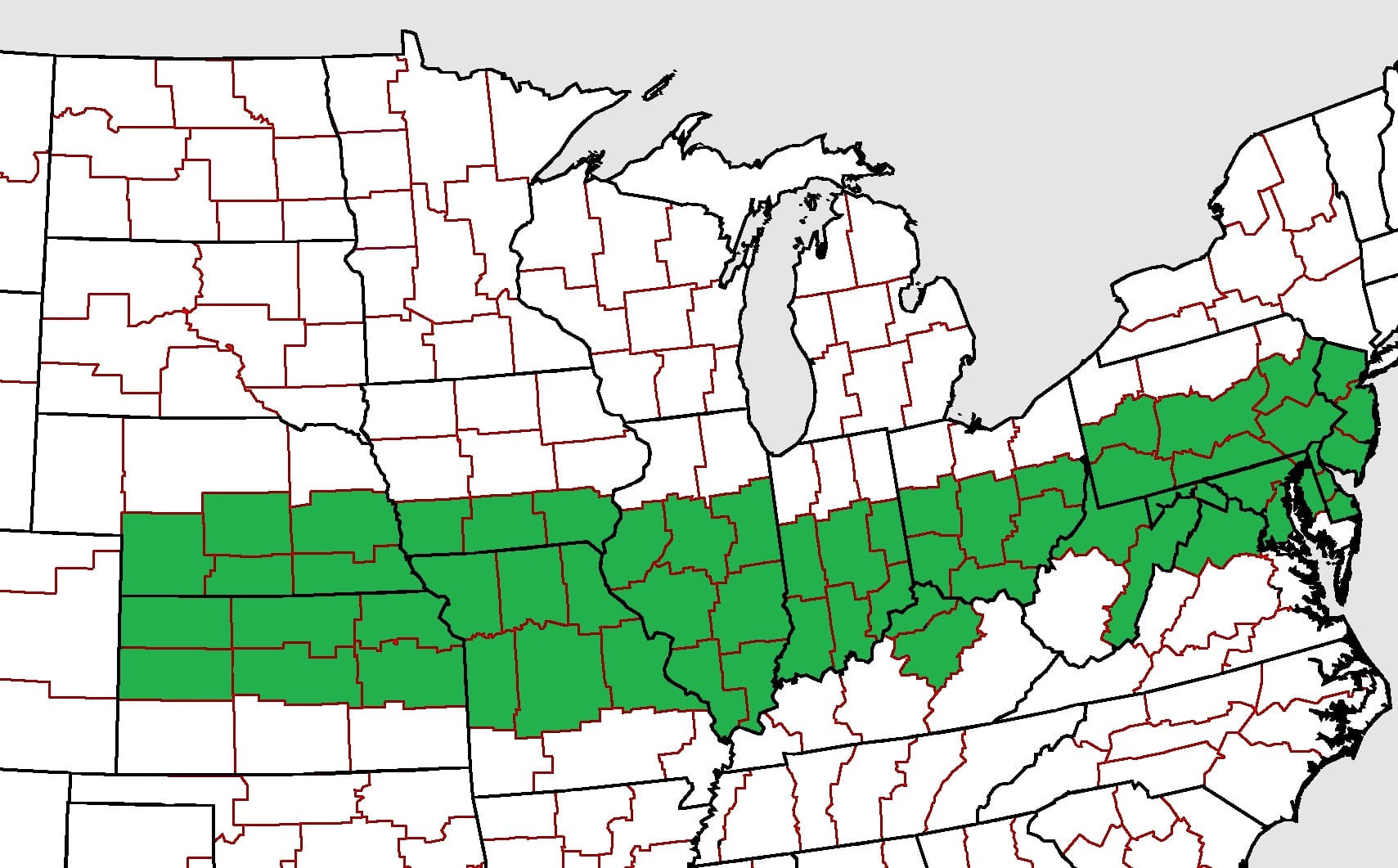 Agronomics
Emergence: Very Good
No-Till: Very Good
Wide Row Adaptation: Above Average
Stress Tolerance: Very Good
Standability: Excellent
Chloride Sensitivity: Excellent
Herbicide Tolerance
Gyhphosate:
Glufosinate:
Dicamba:
2,4-D Choline:
STS:
Disease Tolerance
SDS: Excellent
PRR Field Tolerance: Very Good
IDC Tolerance: Above Average
BSR: Average
White Mold: Very Good
Root Knot: Excellent
Stem Canker: Excellent
Frogeye: Average
Cercospora: Excellent
Yield Environment Placement
Tough: Very Good
Variable: Excellent
High Yield: Very Good
Soil Placement
Stress Prone: Very Good
Variable: Excellent
Poorly Drained: Above Average
Highly Productive: Excellent
Always follow grain marketing and IRM requirements and pesticide label directions. Agronomic characteristics and ratings may vary with growing conditions and environment. Ratings are approximate and should not be considered as absolute. Ratings on new products are based on limited data and may change as more data are collected. Extreme or variable conditions may adversely affect performance.