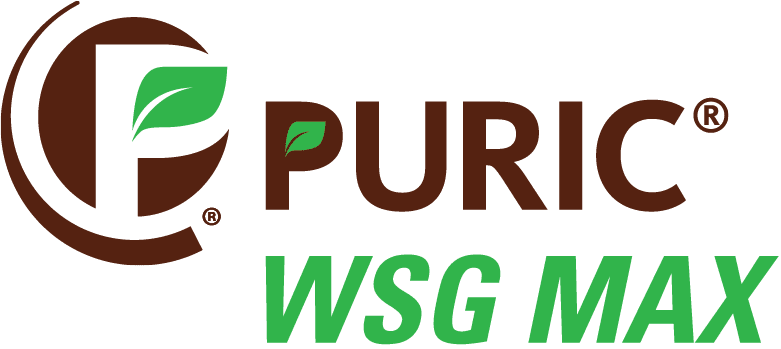 PURIC WSG MAX is a highly soluble, extracted humic acid that provides pure growing power. Humic acids are organic compounds that boost plant productivity by improving the quality of the soil. PURIC WSG MAX is a compacted granule extracted from pure leonardite ore. It makes dry fertilizer blends and soil work better, together, for increased nutrient efficiency and optimal yields.
Features
Benefits to the soil:
• Improves soil structure and productivity
• Holds water and nutrients better
• Contributes to native fertility and microbial activity
• Aerates the soil by increasing porosity


Benefits to plants:
• Improves nutrient uptake and absorption
• Enhances early growth
• Helps crops grow deeper and thicker roots


Benefits to your bottom line:
• Boosts nutrition program
• Increases crop quality
• Provides opportunity for extra yield
Order Online available
Already know what you need? See what products are available for online orders in your area for qualified customers.
Have Questions?
Our agronomists are here to help.
Advanced Agronomy:
Introducing PURIC® WSG MAX
---
PURIC® WSG MAX is a dry humic acid with superb solubility that is designed to be used alone or in dry fertilizer blends. Watch to learn about the benefits of using PURIC® WSG MAX during crop production.
More Plant Nutrition Products
No matter what you're growing, Wilbur-Ellis Plant Nutrition Products give you everything you need to feed, fertilize, and strengthen your crops. Customized nutrition boosts performance, allowing for bigger crops and better yield. Our complete nutrition systems promote predictable results, giving you peace of mind knowing the work you put in will show through in the final results.
Our team is ready to help you meet the challenges in your fields head-on. 
"*" indicates required fields