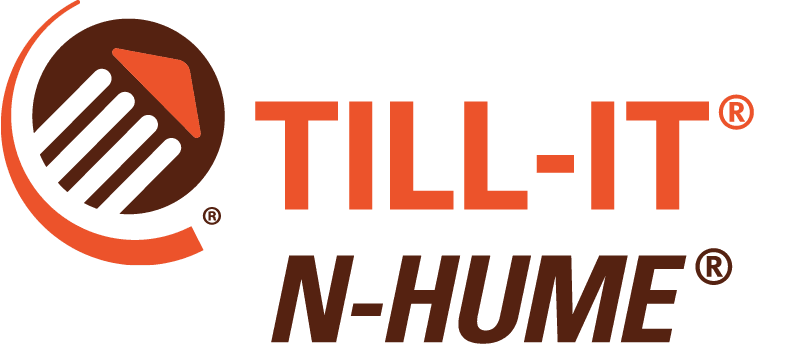 TILL-IT® N-HUME® 31 is a liquid nitrogen fortified with ammonium thiosulfate and humic acid and specifically formulated to improve nitrogen uptake efficiency. TILL-IT N-HUME 31 is a pH neutral, chloride-free solution designed for soil applications. TILL-IT products are water soluble and move well in the soil solution. TILL-IT products may be applied separately or in combination with fertilizers or pesticides. TILL-IT N-HUME 31 is designed primarily to prevent or correct nitrogen and sulfur deficiencies in a wide range of agronomic plants. Its use is suggested as a supplement to a regular, balanced fertilizer program to enhance yields and improve quality. Application of TILL-IT N-HUME 31 is a means of obtaining a quick response to needed elements. TILL-IT N-HUME 31 should be used as part of a comprehensive Total Nutrition System® for optimizing plant growth, development, yield and quality.
Features
Nitrogen is essential for protein and enzyme synthesis as well as chlorophyll formation.

Sulfur is essential for protein synthesis in all plants as well as nodule formation on legumes.

Humic acid may aid inthe uptake of micronutrients and delay conversion of ammonium to nitrate.
Order Online available
Already know what you need? See what products are available for online orders in your area for qualified customers.
Have Questions?
Our agronomists are here to help.
More Plant Nutrition Products
No matter what you're growing, Wilbur-Ellis Plant Nutrition Products give you everything you need to feed, fertilize, and strengthen your crops. Customized nutrition boosts performance, allowing for bigger crops and better yield. Our complete nutrition systems promote predictable results, giving you peace of mind knowing the work you put in will show through in the final results.
Our team is ready to help you meet the challenges in your fields head-on.