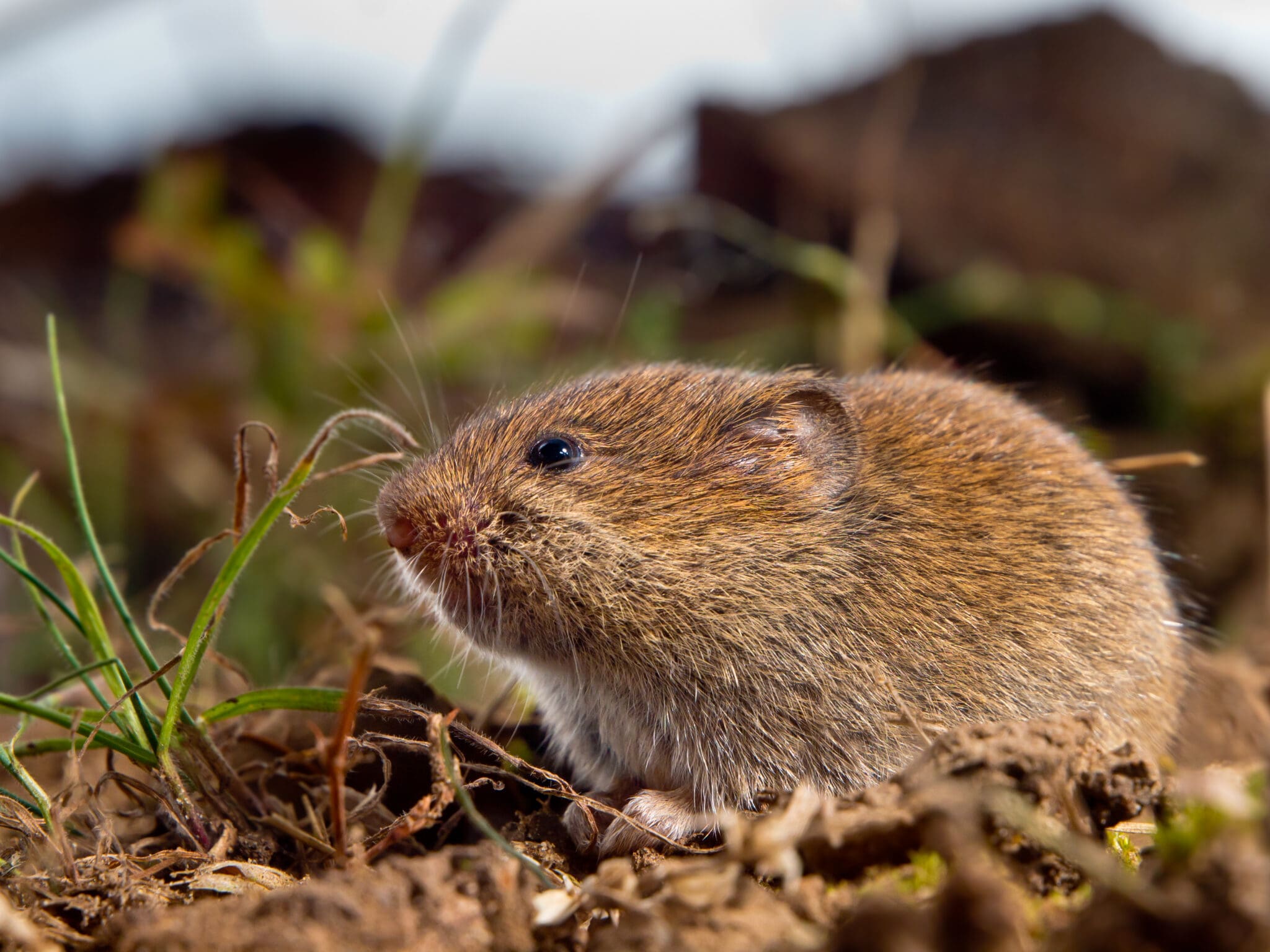 Vole Activity Mapping Gives Growers an Eye in the Sky
Wilbur-Ellis Agribusiness and AeroTract partner to develop a solution that pinpoints vole holes and their effect on yield.
AURORA, Colorado. (December 16, 2021) — There's a new solution available for growers plagued by voles. Wilbur-Ellis Agribusiness partnered with AeroTract to develop Vole Activity Mapping (VAM) using remote sensing technologies.
Currently available to grass seed and alfalfa growers in Oregon, VAM increases scouting efficiency using technology to identify, locate and optimize treatment for vole infestations, which can be detrimental to yield and difficult to control.
How it works: 
Flying by drone over fields, a high-resolution camera takes and pieces together thousands of photos.
High-tech algorithms teach the computer to identify all vole holes in the field.
Holes are identified and geospatial location is marked.
Vole activity map and yield data analysis is integrated in AgVerdict software and delivered to customers.
Created with growers in mind, VAM takes drone imagery a step further by providing actionable tools and information fully integrated within AgVerdict. Images and data are converted to a variable rate application map, letting growers know precisely where to apply bait.
Recognizing the opportunity in artificial intelligence, Wilbur-Ellis began working with James Hilary, founder of AeroTract, in late 2019 to develop VAM.
"It started on the R&D front," said Hilary, "We developed the program and machines and as we continue teaching it and adding more data, it gets smarter and smarter. Now, it can accurately and efficiently identify vole holes on the ground, isolated from other objects in the field."
The problem with voles
Voles are small in size, but have the potential to devastate crop yields. With rapid reproduction cycles and a cyclical nature, vole populations can quickly go from unnoticed to a major threat.
How much damage can be directly attributed to voles? Right now, it's difficult to say. Voles have long been a difficult pest to track and even more challenging to accurately correlate with yield loss.
"In the summer of 2020, people thought they lost 75% of their yield due to voles," said Devesh Singh, Wilbur-Ellis technical agronomist.
If left unchecked, vole colonies can destroy a crop stand over winter. When the crop starts growing in the spring, as voles become active again, they will cut off and feed on the forming seed heads. The result is vast areas of the fields with the crop, but no seed heads. Enough damage to stems gives weeds a foothold to infiltrate the field.
It's not only yield-loss that eats away a grower's bottom line.
In the Willamette valley of Oregon, there is a narrow window to broadcast bait due to it being a migratory route for Canada geese. Outside of that window, treatment is restricted to hand baiting individual vole holes.
Hand baiting vole holes is a labor-intensive endeavor. In addition to being costly, hired help is hard to come by. Using VAM, growers can pinpoint where to manually treat or broadcast bait. It also provides an opportunity for a mid-season precision application to broadcast at a variable rate by drone, minimizing soil compaction and damage to the crop.
Better understanding vole pressure helps growers make informed decisions on time and resources. If treatment is needed, Wilbur-Ellis offers bait products Prozap® and VoleX™.
"Not all areas of the field need the same amount of attention; vole pressure may not be present in the whole field," said Tanner Hendricks, Wilbur-Ellis technical services specialist. "With VAM, we know exactly where they are in the field. Instead of walking up and down 200-acre fields to find those holes, we have the exact GPS coordinates. It's a massive savings in cost and labor."
Even when pressure is low, growers can now control an infestation before it starts.
VAM launched in Oregon to meet the needs of grass seed growers losing thousands of dollars due to vole damage. But it doesn't end there – the program could be applied to other geographies and small object identification. VAM is just the start of drone-based technology solutions from Wilbur-Ellis.
To learn more and get started using VAM, contact your local Wilbur-Ellis representative.
About the Wilbur-Ellis Companies
Founded in 1921, the Wilbur-Ellis companies are leading international marketers, distributors and manufacturers of agricultural products, animal nutrients and specialty chemicals and ingredients. By developing strong relationships, making strategic market investments and capitalizing on new opportunities, the Wilbur-Ellis companies have continued to grow the business with sales of over $3 billion. For more information, please visit www.wilburellis.com.
Wilbur-Ellis Agribusiness generates more than $2 billion in sales revenue annually and has over 160 branch locations throughout the U.S.
About AeroTract
AeroTract is a team of GIS developers, foresters, and professional drone pilots located in Corvallis, OR. We pride ourselves in creating new ways of managing valuable resources in the Pacific Northwest. We understand the importance of active forest management, community safety, and success of local businesses. We're here and dedicated to provide customers with analysis that will not only save them time and increase safety, but will improve our community as a whole.
For information only. Not a label. Prior to use, always read and follow product label directions. WILBUR-ELLIS logo is a registered trademark of Wilbur-Ellis Company LLC. Prozap is a registered trademark of HACCO, Inc. VoleX is a registered trademark of ConSeal International Incorporated.
Wilbur-Ellis Media Contact
Jeanne Forbis
Vice President of Corporate Communications
Wilbur-Ellis
© 2021 WILBUR-ELLIS Company LLC