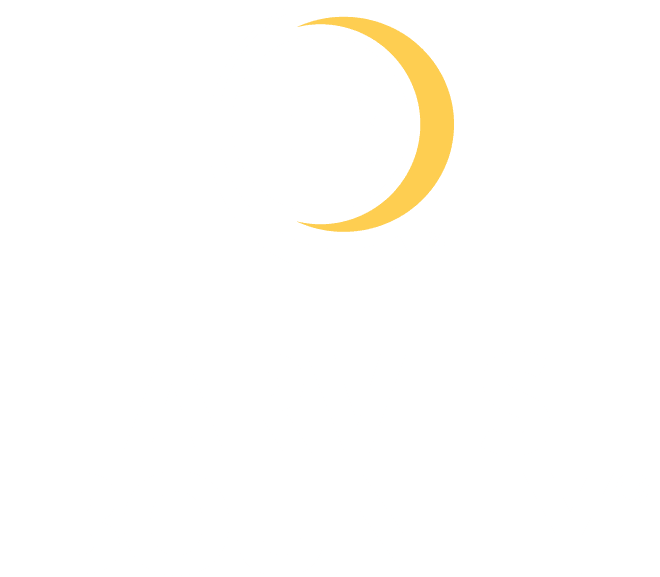 HARVEST BOUNTY GRAINS, FORAGES, AND COVER CROPS REASONS TO PLANT A COVER CROP
The 3 most common reasons used to promote cover crops are: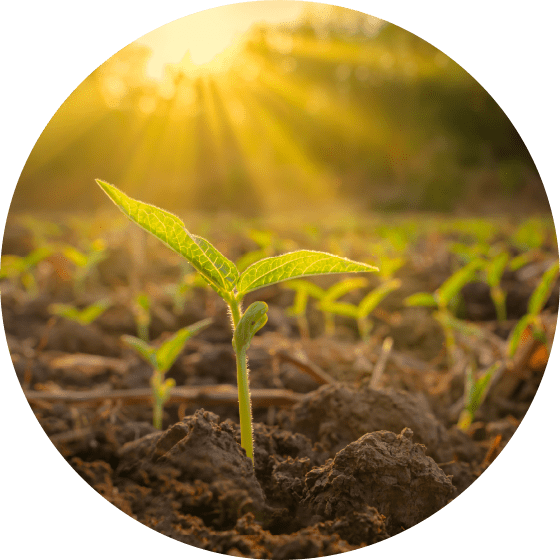 Soil organic matter improvement
Modern high tillage farming systems have depleted the original soil organic matter. By introducing a cover crop to the rotation, a grower can help arrest this decline and reverse this trend over time. For every 1% increase in SOM, the water holding capacity of the top 6" inches of soil is increased by 20,000 gallons or as much as 6%.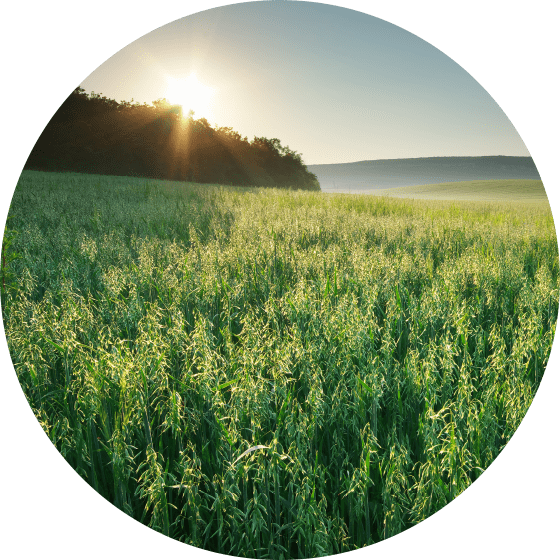 Soil nutrient improvement
Usually associated with legumes in the cover crop fixing nitrogen, but the addition of a cover crop releases other nutrients from the soil as the plant material breaks down as well.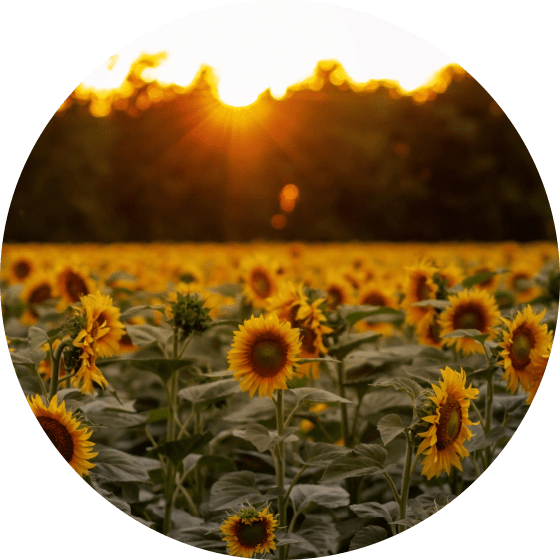 Protecting soil from erosion
The rate of soil erosion depends on many factors, including the soil's makeup, vegetation, and the intensity of wind and rain. By leaving soil exposed you're more susceptible to environmental and human erosion effects which in turn reduces the quantity and quality of the soil's ecosystem. Soil type, quality, and texture all influence the erodibility of a field's soil. Having vegetation in place will help buffer the impact water and wind have on your fields.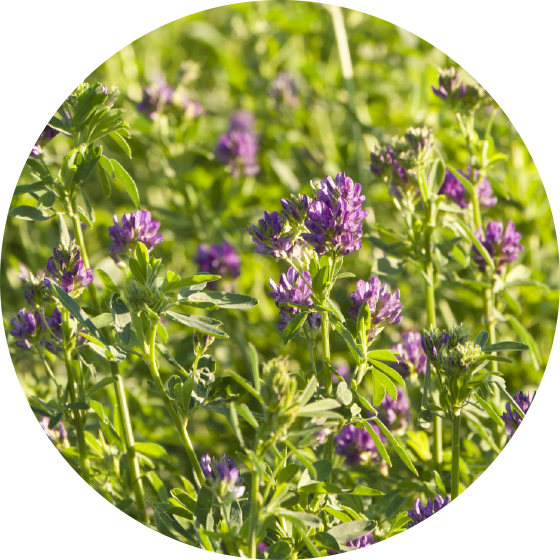 ALFALFA
Ideal Planting Conditions:
Firm seed bed
Pack or roll if possible
Plant in early spring or late fall
Nurse Crop Potential:
Pair with oats, barley, or triticale in early spring plantings to help with weed suppression.

 

Also plant with cool-season grasses such as orchardgrass or ryegrass to maximize yield and dry-down potential.

Available in various trait and disease packages, such as Conventional, RoundUp Ready®, and Organic in a wide variety of winter and fall dormancy options.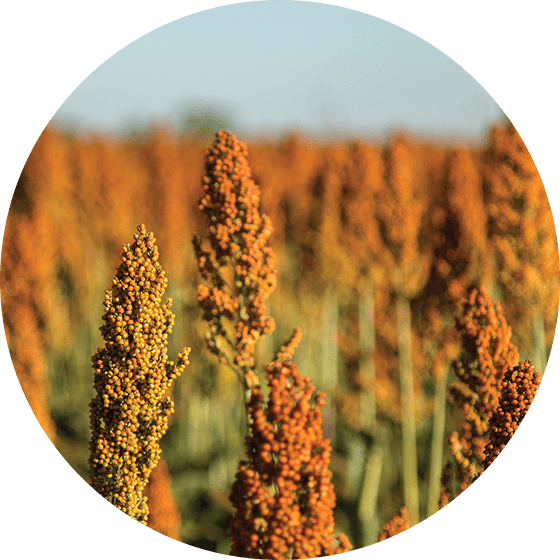 SORGHUM
Warm-season annual options produce low input, high yielding forages as an alternative to corn silage. There are multiple varieties of sorghum available including grain, forage, and sudangrass. Also, various traits are available including conventional, hybrid, and BMR. BMR (Brown Midrib) increases digestibility and is highly palatable.
SORGHUM-SUDANGRASS
Good growth, 6 ft tall or taller with great re-growth potential
Heat and drought tolerant
Versatile options to either hay, graze, and/or chop
FORAGE SORGHUM
Highest yielding potential
Longer maturing, single-cut system
Harvest at soft dough stage
Best silage option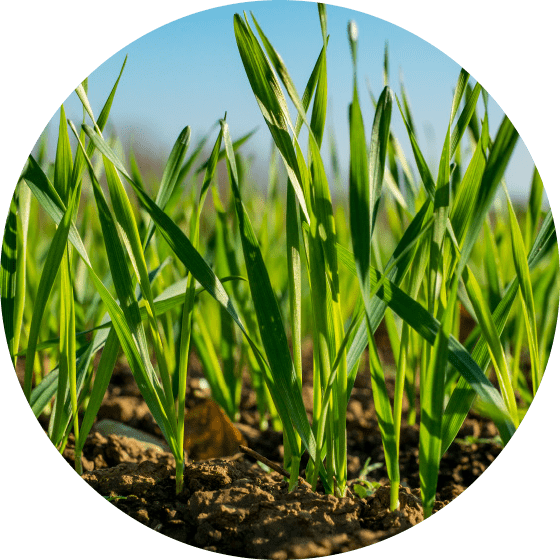 Take control of your operation's success! Set yourself up to meet your goals and exceed your yield potential. Create a custom blend to manage these common issues naturally.
Provide needed winter cover

Maximize weed suppression

 

Manage nutrient cycle and scavenge

Create erosion control

Bridge nutrient gap with supplemental grazing

 

From one acre to multi-acre operations, the complexity and diversity of available cover crop options, the possibilities are endless to produce long-term, beneficial results