We put a focus on growing with you through INTEGRA's combination of expertly selected genetics, innovative traits and technology, and industry-leading agronomists to support each customer's specific needs. And we're always moving forward, investing in extensive research from proprietary plots and trials to ensure you have access to a robust pipeline of new products targeted toward your specific field conditions. INTEGRA is committed to providing you the best return on your seed and investment, while protecting that investment with key factors to help your crops thrive.
Integrity
At Wilbur-Ellis, integrity is at the heart of our success. Backed by strong leadership, our global network of local experts has the technical know-how and ingenuity to deliver innovative solutions to our business partners. We are proud of our history but never stop looking ahead.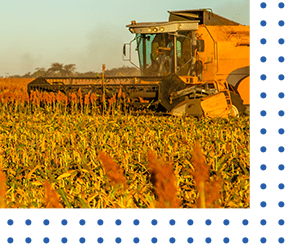 Our Mission
To provide the most advanced crop production technology with the goal of maximizing our customers' return on investment.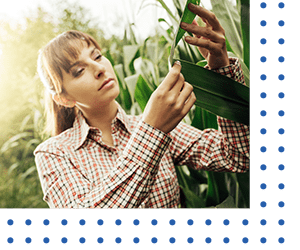 Our Vision
To be recognized as the premier business partner for top agriculture producers.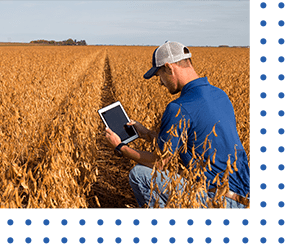 Our Services
Agronomic Consulting
INTEGRA is your total crop production advisor.
Seed Financing
Increase your purchasing power.
Wilbur-Ellis is one of the largest providers of leading seed brands in the nation. We also offer top quality products in corn, soybean, sorghum, and alfalfa under our INTEGRA brand.
Fortified With Only The Best Components
INTEGRA delivers through:

Genetics:
selecting germplasm from multiple sources, combined with rigorous testing to determine ideal placement for optimum performance in each local environment

Traits:
combining the most advanced traits needed for each area with locally selected genetics

Knowledge:
support from team of experts in seed, genetics, traits, insecticides, herbicides, fungicides, nutrition, and application technology

Seed Treatment:
protection for your seed investment, through STEPUP® and other Wilbur-Ellis seed treatments to help you Start Strong, Finish Stronger