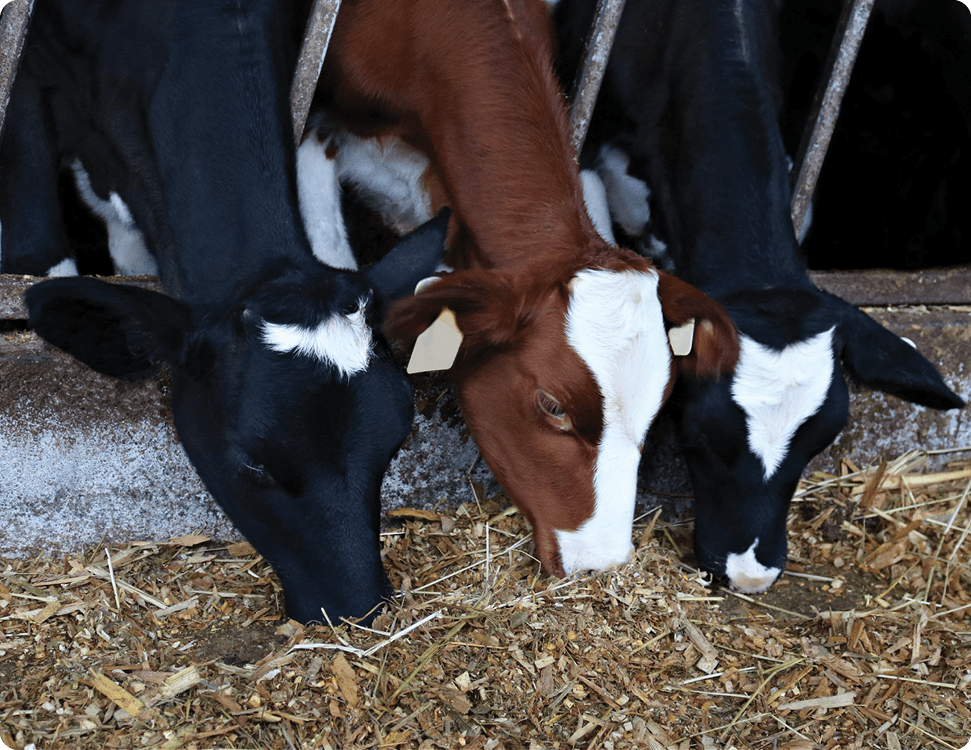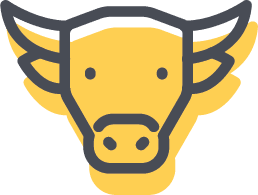 Features & Benefits
PowerCore® Enlist® with proven conventional background!

Healthy!

Excellent staygreen

Long girthy ears with high test weight
Pollination for Maturity: Early
Agronomics
Staygreen: Excellent
Greensnap: Very Good
Stalks: Excellent
Roots: Average
Early Vigor: Very Good
Drought Tolerance: Average
Test Weight: Very Good
Silage: Excellent
Soil Placement
Course (Droughty): N/A
Medium: Excellent
Heavy (Well Drained): Excellent
Heavy (Poorly Drained): Very Good
Variable: Above Average
Disease Tolerance
Northern Leaf Blight: Very Good
Gray Leaf Spot: Very Good
Southern Leaf Blight: N/A
Goss's Wilt: Very Good
Common Rust: Very Good
Southern Rust: Very Good
Stalk Rot: Very Good
Ear Rot: N/A
Rotation Management
Rotated Acres: Highly Recommended
Continuous Corn: Recommended
Continuous Corn with Fungicide: Recommended
Water Management
Full Irrigation: Highly Recommended
Limited Irrigation: Recommended
Rainfed: Highly Recommended
Dryland (Stress): Not Recommended
Management Response
Added Management: Above Average
Fungicide Response: 
Average Management Response: Above Average
Low Management: Average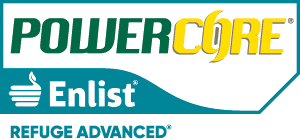 PowerCore® Enlist® Refuge Advanced® corn products with HX1, VTP, ENL, LL, RR2. Contains a single-bag integrated refuge solution for above-ground insects. In EPA-designated cotton-growing counties, a 20% separate corn borer refuge must be planted with PowerCore Enlist Refuge Advanced products.
Corteva Agriscience is a member of Excellence Through Stewardship® (ETS). Corteva Agriscience products are commercialized in accordance with ETS product launch stewardship guidance Corteva Agrisciences Product Launch Stewardship Policy. No crop or material produced from this product can be exported to, used, processed or sold across boundaries into nations where import is not permitted. Growers should talk to their grain handler or product purchaser to confirm their buying position for this product. For further information about your crop or grain marketing options, contact DAS at 877-4-TRAITS (877-487-2487). Information regarding the regulatory and market status of agricultural biotechnology products can be found at: www.biotradestatus.com.
Seeds containing the Enlist, Herculex and PowerCore traits are protected under numerous US patents. Seeds containing patented traits can only be used to plant a single commercial crop and cannot be saved or replanted. You acknowledge and agree to be bound by the terms and conditions of the following documents in effect at the time of planting of this seed: (i) the Technology Use Agreement and (ii) the Product Use Guides for all technologies in this seed, including the Herbicide Resistance Management (HRM), and Use requirements detailed therein (www.corteva.us/Resources/trait-stewardship.html). To plant Enlist, Herculex and PowerCore seed, you must have a limited license from Corteva Agriscience. In consideration of the foregoing, Corteva Agriscience grants to the Grower the limited license to use its technology to produce only a single commercial crop in the United States under the terms and conditions set forth in the Technology Use Agreement in effect at the time of planting of this seed.
IRM – Properly managing trait technology is key to preserving it as a long-term crop protection tool. Growers who fail to comply with IRM requirements risk losing access to this product. To help preserve the effectiveness of B.t. corn technologies, growers planting B.t. corn technologies are required to follow an IRM Plan. Consult the Corn Product Use Guide for appropriate refuge configuration options. Before opening a bag of seed, be sure to read, understand and accept the stewardship requirements, including applicable refuge requirements for insect resistance management, for the biotechnology traits expressed in the seed as set forth in the Technology Use Agreement and Product Use Guide. By opening and using a bag of seed, you are reaffirming your obligation to comply with the most recent stewardship requirements. For complete details on IRM requirements for hybrids with Bt technology, including refuge examples and important information on the use of insecticides on refuge and Bt corn acres, please consult appropriate Product Use Guide. Go to www.corteva.us/resources/trait-stewardship.html to download the latest Corteva Agriscience Corn Product Use Guide.
PowerCore® multi-event technology developed by Corteva Agriscience and Monsanto. PowerCore® is a registered trademark of Monsanto Technology LLC. Enlist®, Colex-D®, and Refuge Advanced® are trademarks of Corteva Agriscience and its affiliated companies. Excellence Through Stewardship is a registered trademark of Excellence Through Stewardship.


Always follow grain marketing and IRM requirements and pesticide label directions. Agronomic characteristics and ratings may vary with growing conditions and environment. Ratings are approximate and should not be considered as absolute. Ratings on new products are based on limited data and may change as more data are collected. Extreme or variable conditions may adversely affect performance. Respect the Refuge and Corn Design® and Respect the Refuge® are registered trademarks of National Corn Growers Association. LibertyLink® and the Water Droplet Design® are registered trademarks of BASF Corporation. WILBUR-ELLIS logo, INTEGRA and INTEGRA logo are registered trademarks of Wilbur-Ellis Company LLC. All other trademarks are the property of their respective owners.