The road to organic is smoother with a partner who's traveled it.
Organic – it's a small word with big implications. As people around the world make demands for and shift their actions toward sustainably grown products, the journey of the food they consume becomes more and more important. And that includes your journey to organic growing.
Whether you're already an organic grower or transitioning into it, Wilbur-Ellis has the expertise and resources to support you every step of the way. From consultation and regulatory support to product recommendations and habitat creation, we provide comprehensive solutions before, during, and after your evolution to organic production.
We're always striving to master the organic journey, so let us help you with yours. Discover what The Power of We™ can do for your business below.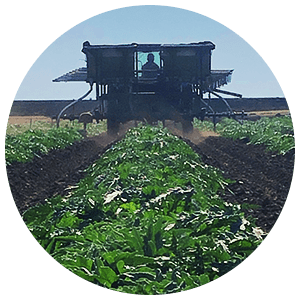 Process
Our whole-systems approach gives you the full-service solutions to get your organic business off the ground and keep elevating it from there.
Products for Your Programs
From nutrition programs, organic pesticides, and adjuvants, to cover crops and insectary habitat creation, Wilbur-Ellis offers a full line of registered and organic-listed products designed to meet your individual needs.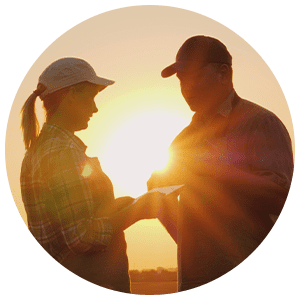 Services
Throughout your entire organic journey, our experts will be there at your side to provide tailored solutions, advice on methods, and overall support when and where you need it. That's The Power of We.