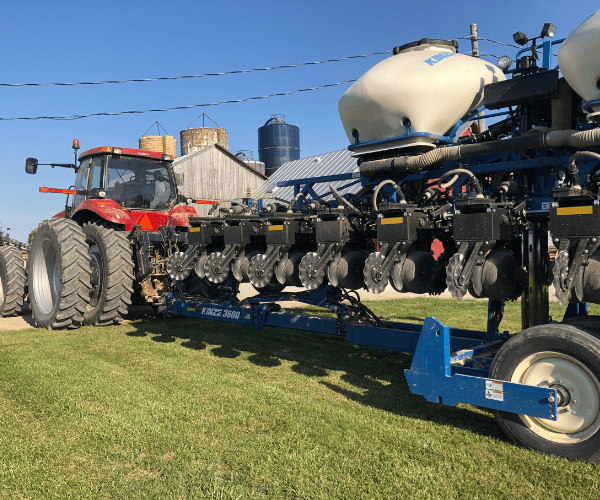 Considerations For Planting Season
Everyone's situation is different. The
video
and information below share a few things for you to consider on your farm this spring:
Planting Into Dry Soils
Here are a few questions to ask yourself when preparing to plant into dry soil conditions:
Should I do a tillage pass to rid the field of growing weeds?

Should I plant deeper into moisture or plant at my normal planting depth?

Should I cut seeding rates?

Should I plant regardless of soil moisture?
Deciding to plant into dry soil is greatly dependent on many factors including field soil type(s), soil water holding capacity, compaction, tillage and planting practices (conventional vs. conservation), availability of irrigation, near and extended weather forecasts, planting equipment, and seed product(s). View more considerations from our parters at Bayer to make an informed decision on your farm. The University of Nebraska-Lincoln CropWatch also released their considerations for this year's dry planting conditions here.

Determining Down Force To Set A Planter
Corn recommended planting depth 1.5 – 2 inches (May need to go deeper to access good moisture in many areas)

Soybeans recommended planting depth 1 -1.5 inches

Consistent depth for uniform emergence and seed-to-soil contact

Excessive downforce can create sidewall compaction that can restrict root growth later in the season 

Too little downforce may create inconsistent seed depth and seed-to-soil contact 
Downforce is key to even emergence. Learn more about how to determine the correct downforce for your situation.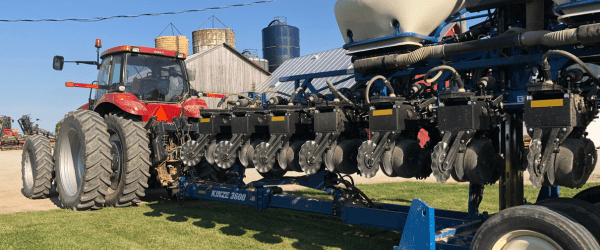 Corn Seed Damage From In-Furrow Starter
Dry soil conditions can lead to in-furrow or pop-up fertilizer injury due to accessibility to N and P 

Soil moisture helps diffuse fertilizer salts

The salt index is a function of the sum of N, K, and S present in the fertilizer

Salt injury can affect germination and hamper early-season growth
Keep this in mind as you apply starter this season. Here are a few additional notes on preventing seed injury from starter applications.
John McNamara // Wilbur-Ellis Agronomist