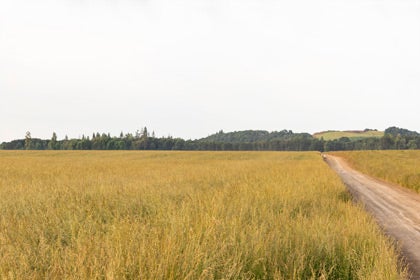 Effective surface drainage strategies for excess water removal
Many growers every year must address excess water issues in their fields during the spring. This can include making adjustments to topography and using products and technologies as part of a drainage management plan.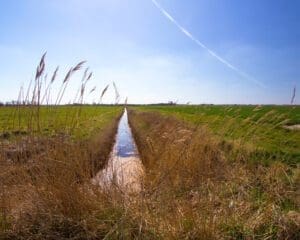 When production fields are saturated early in the season, tillage, planting, spraying and spreading inputs can all be delayed.
Joe Mendazona, Wilbur-Ellis Agribusiness district sales manager for the Pacific District in the Pacific Northwest, said growers west of the Cascade Mountains in the Oregon Willamette Valley and Mount Vernon regions of Washington see 45-50 inches of rain per year, compared with only eight inches east of the mountains in those states.
"We see everything from minor flooding to major flooding in the early spring, and it is very common for equipment to get stuck," Mendazona said.
Removal of the excess water requires effective surface drainage strategies, like constructing ditches that can direct an overabundance of water toward streams and rivers. Such action can increase yields, improve soil health and filtration, and reduce water stress to emerging crop roots. It also is key to erosion control and maintaining nutrients in fields.
More than 100 crops in both regions are subject to excess water, with grass seed, wheat, hazelnuts and blueberries largely impacted, said Mendazona.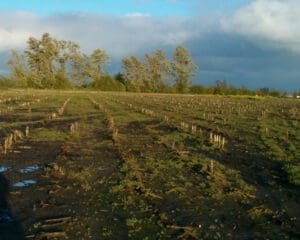 "Typically, growers work with local professionals to use the latest technology before they plant grass seed in the fall, for example, to dig trenches and have channels that will sustainably manage water runoff," he said.
"Many growers try to do this themselves but using a land planning business to form and shape fields using maps to manage elevation and other factors might help create the best locations for ditches," he adds. "It can be hit and miss success if you do not incorporate the latest technology."
While Wilbur-Ellis representatives are not directly involved with constructing ditches, they can provide advice on crop inputs that manage excess water, as well as reduce high sodium content in water for better crop response.
"We have products that will maximize water use in the summer when we go from too wet to too dry," said Mendazona. "A product like AQUATE® MAX has proprietary hydration and infiltration technology to help move water down through the soil profile and regulate moisture to the plants."
Ultimately, Mendazona said growers in the Pacific Northwest who manage their water resources with the strategies available today will see long-term sustainable benefits to the environment and to the value of their operations.