STEPUP® Seed and Nutrient Delivery.
Better Seed Flow and Early Season Development.
STEPUP FLUENT® is a dry seed nutritional that improves early root growth and plant vigor. By providing proper nutrition to the seed, plants can better withstand early-season cold and water stress while progressing through the vegetative growth stage. Your favorite partner in the planter box, STEPUP FLUENT, is the right seed to address the critical, early stages of crop growth to maximize yield.
Talc and graphite replacement

Creates longer, more developed root system

Excellent seed-drying source; improves lubrication and flowability

Improves resistance to early-season cold and water stress

Improves planter performance by ensuring only a single seed is picked up and fed to the planter

Reduces skips and seed bridging
Better Seed Flow and Early Season Development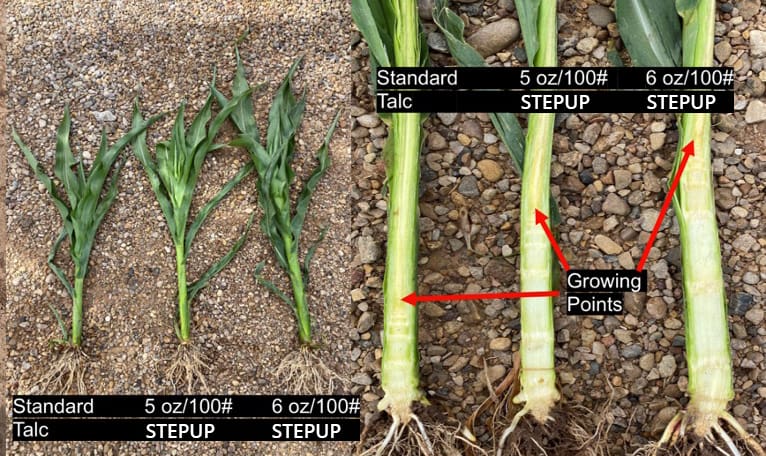 Trial #BPS208018TX02
STEPUP FLUENT Deliver Results
STEPUP FLUENT delivers nutrients and improves seed drying, lubrication, and flowability. Lab experiments showed improvement of seeds treated with STEPUP FLUENT under dry and wet/humid conditions vs. untreated seeds, showing better seed flow and singulation at 5 MPH with a lab-scale vacuum planter.

Seeing Is Believing!
Wheat crops are getting the right start with STEPUP!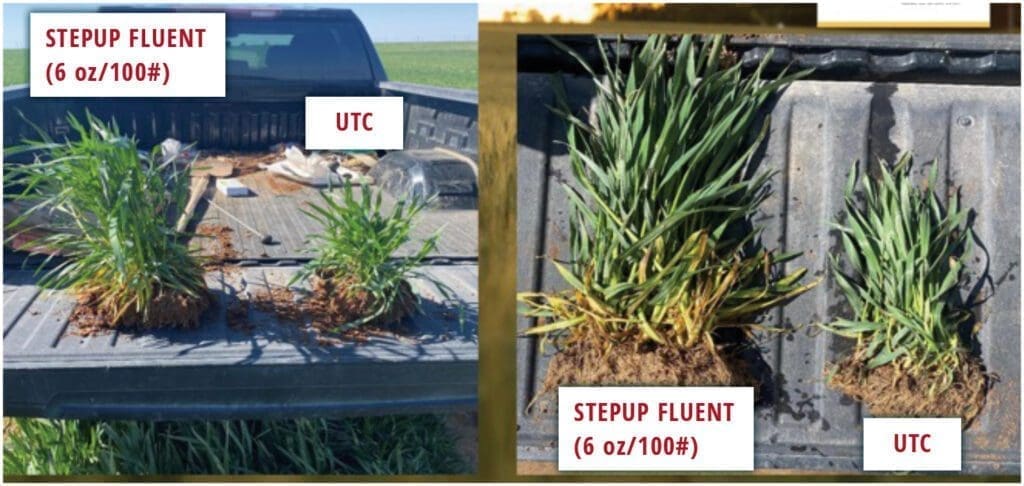 Applying STEPUP at planting gave this winter wheat a head start and led to a healthier stand in the spring.