Going Toe-To-Toe with Resistant Weeds in the Red River Valley
Going Toe-To-Toe with Resistant Weeds in the Red River Valley
The Upper Midwest, specifically the Red River Valley, is home to a great diversity of crops. While this diversity gives growers many production options, all farmers face a common challenge: managing herbicide-resistant weed populations. Much like other parts of the country, glyphosate-resistant pigweed and kochia are threatening yields in Minnesota and North and South Dakota.
"In the region that I manage there are at least 17 different crops grown each year, but pressure from herbicide-resistant weeds only continues to increase," said Chris Wharam, Wilbur-Ellis district sales manager.
However, there isn't one right way to neutralize the threat from resistant weeds. Instead, for each farm, there will be a multi-faceted approach to controlling resistant weeds and delaying resistance development in more weed species.
Development of resistance in the Valley
In the Red River Valley, the issue of resistant weeds developed from reliance on glyphosate, much like in other regions across the U.S. The problem is especially challenging in sugar beets where there aren't a lot of options to control resistant weeds once they emerge.
Commercialized in 2007, glyphosate-resistant sugar beets have been adopted by almost all growers in the Upper Midwest. Use of this traited seed led to high reliance on glyphosate and resulted in widespread weed resistance across the region.
"Glyphosate is our problem right now. Utilizing different tools in those pre-plant burndowns and finding ways to use different modes of action is important now more than ever," said Wharam. However, glyphosate is not the only issue. 2022 resistance screening research at the University of Minnesota confirmed that the waterhemp and giant ragweed populations resistant to ALS inhibitors and glyphosate are widespread in Minnesota. Moreover, waterhemp populations resistant to atrazine, PPO inhibitors and HPPD inhibitors are also confirmed. In populations where these traits are "stacked," post-emergence options are limited.
Crop rotation is key
"One of the biggest considerations for resistance management in this region is crop rotation. Designing a rotation that allows a wide range of herbicide modes of actions to be deployed on that acre is a powerful tool for growers," said Wharam.
Plan to rotate crops in a way that will allow you to rotate modes of action year after year. This won't be the same rotation for every grower, but Wharam has some advice for rotation planning.
Sugar beet growers especially need to plan carefully to manage glyphosate-resistant waterhemp, the most pervasive pigweed in the upper Midwest. A common crop rotation might be sugar beets followed by soybeans or dry beans, or even wheat. As you travel into southern Minnesota and South Dakota, the rotation could include less wheat, and more corn and soybeans.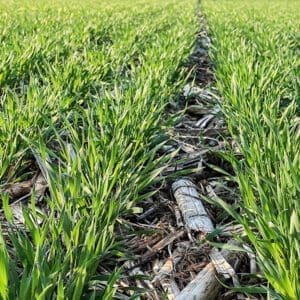 "If you are planting wheat or another grain crop prior to sugar beets you must be really specific about choosing modes of action, and pairing multiple modes of action, that are effective at controlling waterhemp to drive down that population and reduce the weed seed bank as much as possible," explained Wharam.
"When we follow a cereal crop, or any crop really, with Roundup Ready® sugar beets, there are a few residual products available to manage that waterhemp population. But if weeds get established in sugar beets, there are not a lot of effective tools," he added.
Rely on a variety of chemistries
Strategically applying various modes of action and different active ingredients is essential to responsible resistance management.
"Good resistance management is not just applying that one active ingredient, but adding another chemistry in the tank that is also effective against the targeted weed to keep the weed population at bay," emphasized Wharam.
Group 15 herbicides (acetochlor, dimethenamid, metolachlor and pyroxasulfone) are a valuable tool in the fight against resistance, especially in waterhemp.
"Several herbicides work well on small weeds up to around four inches. Once the weeds get larger, those same herbicides will likely stunt but not control them. The stunted weeds may still be able to produce seed for the next generation," stressed Wharam. "This is one way resistance develops and why controlling weeds when they are small is a critical component to resistance."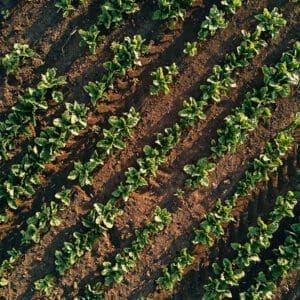 Give your weed control an extra boost
Pairing various weed-control chemistries with a residual treatment is the nail in the coffin for weeds. EFFICAX®, a soil deposition aid, keeps residual herbicides in the top few inches of the soil where weeds germinate and increases herbicide efficacy.
"With the use of EFFICAX we have seen weed control extended from 10 days to two weeks beyond what we see with that same herbicide applied at the same rate, but without EFFICAX in the tank," elaborated Wharam.
Include tillage to start clean in the spring
Making tillage a part of your resistance management plan is an option that can reduce your operation's dependence on chemical applications for weed control. An initial tillage pass before planting helps you start the season with a clean field and is especially effective against pesky annual weeds. If needed, a second shallower, tillage pass can be used to eliminate any remaining small weeds and prepare the seedbed for planting.
After planting, tillage using a rotary hoe or row cultivator can also be used for small weeds and today's guidance technology makes this more accurate and effective even in higher residue systems. Where the terrain and farming practices are suitable for tillage, combining these practices with responsible chemical use can increase the consistency and sustainability of your weed control plan over time.
Get ahead of resistant weeds
Wharam has a few key takeaways to help growers as they combat resistance in their fields. Be curious when it comes to new options and technologies in weed control.
Try something new. Technology and understanding of weed science are constantly evolving. Whether it be a combination of existing chemistries or the implementation of innovative technologies, an open-minded approach to weed control is essential.
"Be willing to be innovative, and try something new and different," he said. "One of the reasons we have so many resistant weed problems is because we relied on very few tools for a very long time. So being comfortable trying different things is vital."
Nip herbicide resistance in the bud by planning crop rotations and modes of action years in advance. This can reduce costs and ensure you use a variety of weed control chemistries on the weeds in your fields.
"If it's a three-year or four-year rotation, be thinking and strategically planning. Ask yourself, which active ingredients do you want to be using? Which modes of action do you want to be using? And constantly change those up," concluded Wharam.
Have questions? Looking for agronomic expertise and technology to get weeds under control? Reach out to your local Wilbur-Ellis expert today to get started: https://wilburellisagribusiness.com/locations/