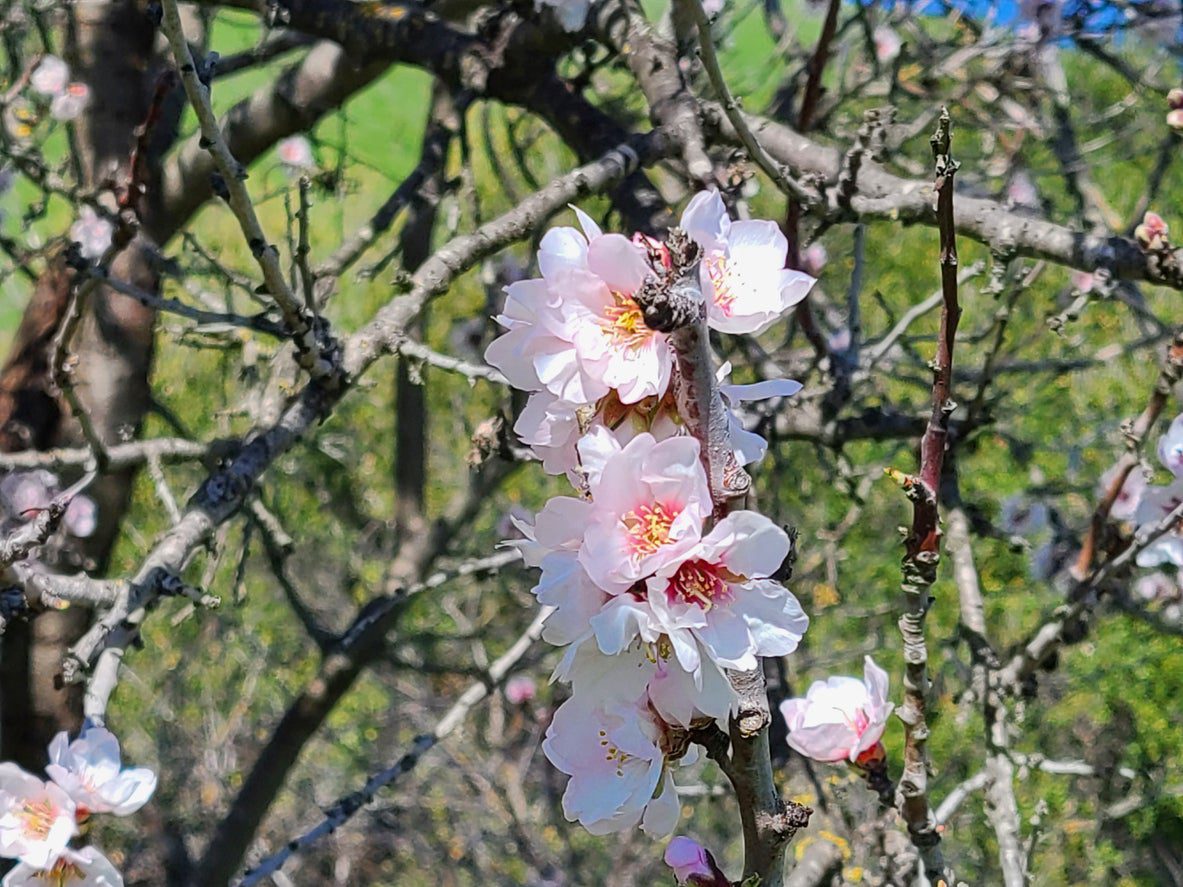 Nitrogen Planning for the Season
Using UCD Sampling Guidelines for Nitrogen Planning
Most of us are familiar with the 4R's of fertilizer: Right place, Right rate, Right source, Right time. These rules are not only beneficial for the sake of efficiency but also to make sure the grower's money is not being spent unnecessarily and we are minimizing nitrogen losses as much as we possibly can. Last year, up and down the state of California, we had a lot of challenges. Most all growers experienced one or more issues, whether it was water shortages, heat stress, multiple frost events, low nut crop commodity pricing, and/or inflated fertilizer/chemicals costs. In my observations in Northern California, the February bloom timing started off quite slow in comparison to the last few seasons. Some orchards showed their previous season stresses with earlier leaf out. In the areas we saw major frost and crop loss in 2022, the bud set looks incredible! The trees have bigger shoes to fill this year and we need to make sure they have the nutrients they are going to need.
Fortunately, most of the almond orchards are starting off the season with decent levels of nitrogen storage from 2022. We need to make sure we keep the momentum going and support the extra crop load! With this, the UC developed a very handy tool to predict nitrogen usage for the season.  You will want to make sure you are using a lab that uses the UCD-ESP sampling program. In late Winter, start planning your nitrogen usage based on historical yields, expected yields for the upcoming season, and other N inputs (from irrigation water, etc).
Sampling Protocol:
Sample all leaves of 5-8 non-fruiting spurs (preferably Nonpareil) per tree starting in mid-April.
Collect leaves from about 20 trees at least 30 yards apart. You will need a minimum of 100 leaves.
Send the samples to the lab and ask for a full nutrient analysis and application of the UCD-ESP program.
This sampling should be performed in mid-April, mid-May, mid-June, and mid-July.
The lab will provide a prediction of your July leaf tissues.
Other factors to take into consideration when planning and adjusting nitrogen for the season:
Look at the trees in April/May to adjust the projected yield (up or down).
Remember, these calculations are based on a 70% nitrogen use efficiency rate.
Evaluate your sources of nitrogen used. This may also make an impact on the efficiency rate.
May/June drop can occur.