INFOLIUM-EA™ is a nonionic surfactant that utilizes patented technology to improve the deposition quality of various organic products. Specially formulated for eco-friendly sustainable and organic applications, INFOLIUM-EA may also increase the absorption and translocation of all pesticide products, in addition to herbicides, by reducing the surface tension of the spray droplets. It is designed to promote quick wetting and spreading to produce a more uniform spray deposit. INFOLIUM-EA can be used for application to crops and other sites, including aquatic, non-crop vegetation, and turf and ornamental.
Features
Quickly wets and spreads, enabling uniform coverage

Increases absorption of products into the plant tissue

Improved effectiveness of organic pest control products

Can provide greater uptake of foliar nutrition products

Excellent safety and handling
Order Online available
Already know what you need? See what products are available for online orders in your area for qualified customers.
Have Questions?
Our agronomists are here to help.
See INFOLIUM-EA In Action
---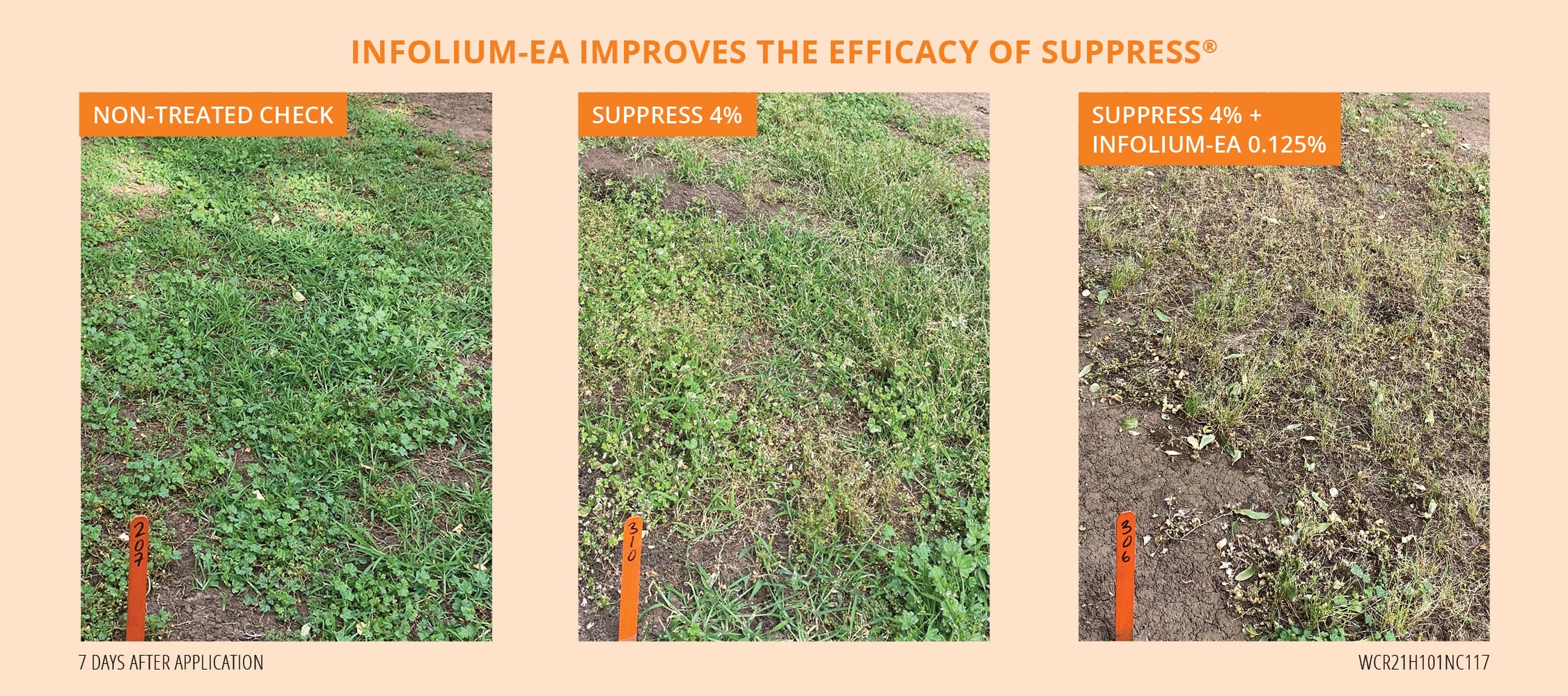 INFOLIUM-EA helps keep the herbicide in solution prior to application.
---
Mixing INFOLIUM-EA and a buffering agent, TRI-FOL®, with an organic herbicide.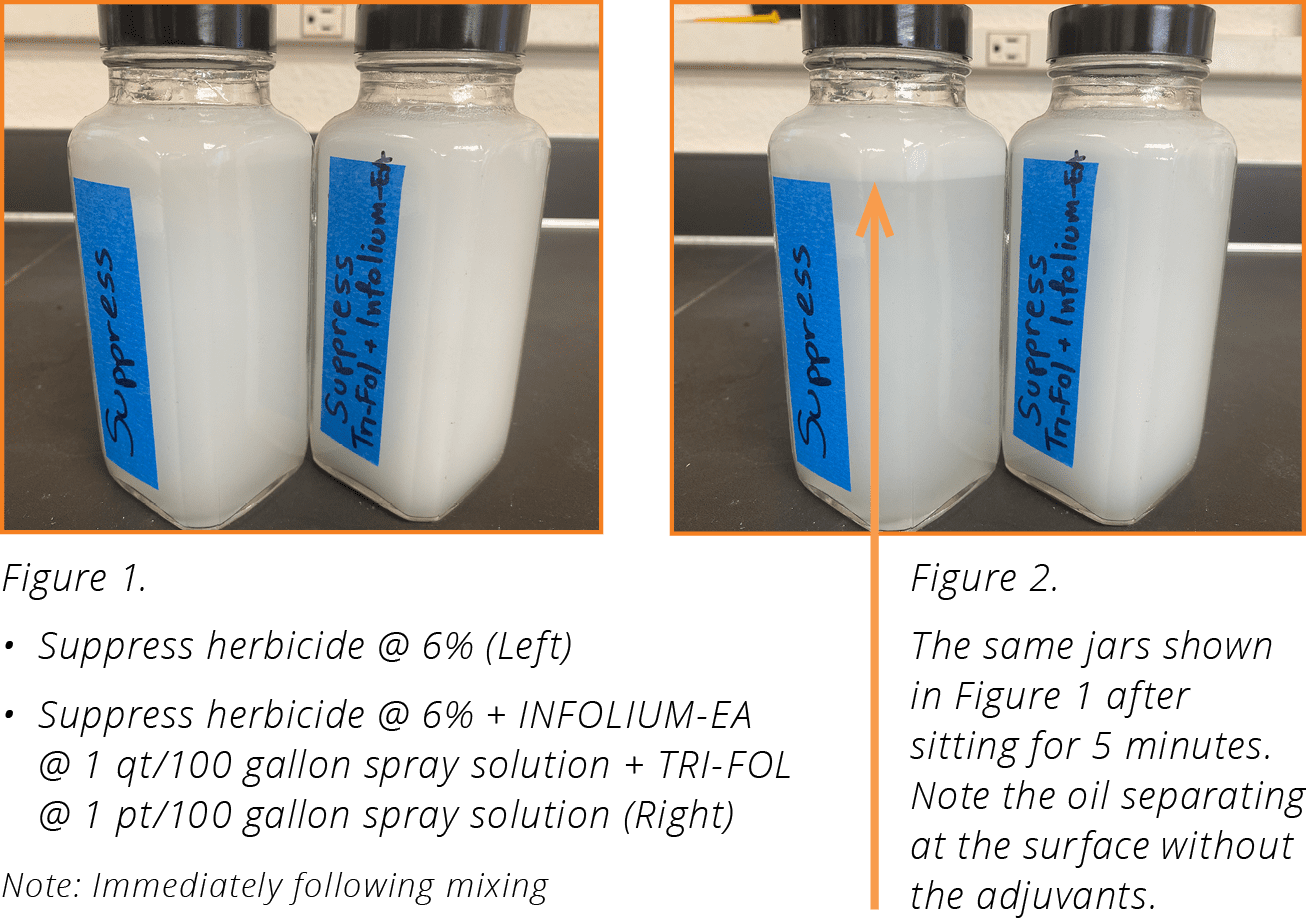 Enhance the performance of your products with adjuvants from Wilbur-Ellis. We work with a dedicated team of industry-leading chemists to create formulas that enhance performance, and help your business achieve consistent, reliable results.
Our team is ready to help you meet the challenges in your fields head-on. 
"*" indicates required fields