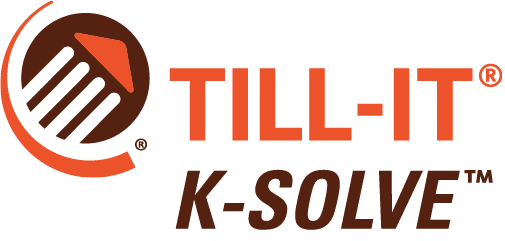 YOUR SOLUTION FOR BALANCED NUTRITION
Prevent or correct deficiencies with TILL-IT® K-SOLVE™ and prepare the crop for the upcoming season. TILL-IT K-SOLVE (6-0-12-12S) is a potassium acetate fertilizer specially designed for UAN blending. The combination of UAN and TILL-IT K-SOLVE provides the crop with additional potassium and sulfur when it needs it most.
Features
Specially formulated for UAN blending to delivery additional sulfur and potassium

Enhanced potassium formulation for optimal uptake and utilization

Optimal ratio of nitrogen to sulfur for efficient amino acid and protein synthesis
Order Online available
Already know what you need? See what products are available for online orders in your area for qualified customers.
Have Questions?
Our agronomists are here to help.
More Plant Nutrition Products
No matter what you're growing, Wilbur-Ellis Plant Nutrition Products give you everything you need to feed, fertilize, and strengthen your crops. Customized nutrition boosts performance, allowing for bigger crops and better yield. Our complete nutrition systems promote predictable results, giving you peace of mind knowing the work you put in will show through in the final results.
Our team is ready to help you meet the challenges in your fields head-on. 
"*" indicates required fields