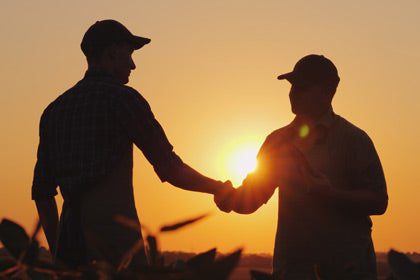 Today's Risk Management Requires the Right Plan
The U.S. agriculture industry today faces uncertainty from supply chain issues, evolving weather patterns and global unrest. With so many unanswered questions, growers should explore sound ways to better manage market risk.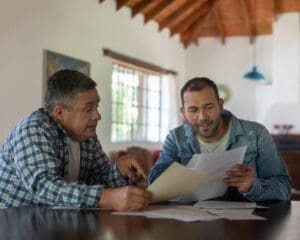 "Risk is in every aspect of commodity production, and different growers have different levels of risk they are willing to assume and manage," said Justin Bash, CEO of Ag Consulting Group. ACG was acquired by Wilbur-Ellis Agribusiness in 2017. "It's a global marketplace with many factors and decisions to make. By partnering with ACG, each grower gets our expertise to help them establish unique marketing plans that manage their specific risk."
In its simplest definition, agricultural risk management is about making the unknown, known, and protecting the financial base at the same time. ACG representatives monitor commodity markets and use local knowledge to help each client subsequently make informed risk management decisions.
"We start by creating a profile for the grower in our software. We plug in their production costs and then explore the 'what ifs' so we can help them decide the best way to lock in returns," said Bash. "When growers know their costs, it is easier to tailor a plan to lock in profitable sales prices in advance."
As part of the process to hone risk management, Bash said growers must also identify their strengths and weaknesses. Generally, growers know what their strong suits are and require little direction in using them for the good of the farm. Recognizing weaknesses is a different scenario, and one that Bash said benefits from the assistance of experienced risk management professionals.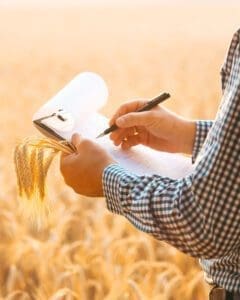 "We work with growers to help them define their biggest frustrations with their operations, and how we can help alleviate them," said Bash. "Growers are writing bigger checks right now and have higher prices to lock in sales opportunities. Those can be tougher financial decisions for growers than when costs and prices are on the lower end. We help quiet the noise."
Once an individual plan is put together with ACG experts, growers will be equipped to validate their decisions and return growth to their operations.
"Bringing marketing knowledge to the farm increases grower confidence and leads to more consistent success in grain marketing," said Bash. "Growers can partner with ACG to help make sound marketing decisions and maintain a relationship with a trusted marketing representative that understands their farm's needs and contributions to the marketplace."