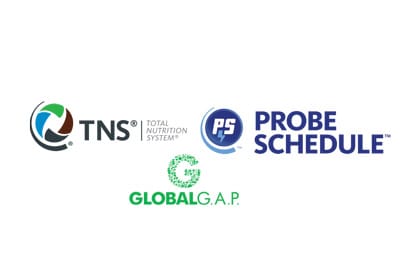 Water Management Compliance and TNS
Farming is hard and change is not painless. Complying with the myriad of government regulations and 3rd party standards now required by retailers makes those truths even more difficult. For water and fertilizer use, they have historically been looked at with mild interest in the Pacific Northwest, but customers today want to know more about where their food comes from and how it is farmed. Coupled with concerns over climate change and its effects on the environment, the importance of water and fertilizer use is garnering far greater scrutiny and oversight from regulators and other Non-Governmental Organizations. Combining the power of Probe Schedule™ and TNS™ can help customers with their compliance needs.
Many standards have similar questions around water and fertilizer use:
Are you using too much? Are you protecting surface waters from excess runoff of soil and/or nutrients? Is the water output appropriate for the needs of the crop? Is the advice you receive from a competent, trained person? Are you only using the amount of water that you are legally allowed to? Is your equipment calibrated, and maintained properly? Furthermore, are there records showing that you comply?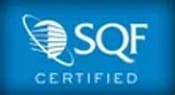 When it comes to documenting water use, PS provides up to date feedback through our proprietary program that uses a variety of soil moisture probes. The PS platform receives data from our servers, and then normalize it in our dashboard so the data can be easily read.
Probe Schedule (PS) combines weather and soil moisture data to help users build water schedules that identify when it is appropriate to water and when it is not appropriate. With easily interpreted graphs, users of PS can show the water movement through the soil profile and show that water is not falling outside the root zone. When water is scarce, PS helps maximize your water use efficiency, making every ounce of water count. PS also generates a detailed water use report that incorporates irrigation events, rain, and crop specific ET values, showing how much water was applied over a specified period (day, month, annual). For users that subscribe to our service plan, Wilbur-Ellis's technicians regularly calibrate probes, troubleshoot, and maintain the equipment. Records of calibration and maintenance are maintained and accessible to the user in PS.

PS is not just a soil moisture monitoring tool but is instead a platform that gathers data from a multitude of devices. For example, weather stations for measuring temperature to comply with application label requirements, wind sensors to monitor for wind events while spraying, pressure measuring devices to monitor water use, harmonic sensors for pumps to monitor for efficiencies, all can be hooked up to a telemetry station and transmit data to the PS platform and the readings are documented.
Nutrition and water go hand in hand. Not enough water means little to no uptake by roots. Too much water means you flush your nutrients (and dollars) right by the roots and potentially in to ground water. Provided you are watering correctly, you also need to know that the nutrient applications you make are right, and that is where our agronomy team steps in with our Total Nutrition System© (TNS™). TNS™ was designed by agronomists from Central Washington over 15 years ago and has been refined into the leading nutrition platform for serious farmers in the United States. As part of a nutrient management strategy, Wilbur-Ellis team members regularly take soil and tissue samples and with TNS™, generate custom, prescriptive recommendations tailored to your farm. Our agronomists and consultants have years of training and experience and regularly refresh their training through university workshops and our own Advanced Agronomy Academy™. Working with customers, Wilbur-Ellis considers needs like minimizing runoff and selecting fertilizers that minimize impact on riparian vegetation. Fertilizer application equipment are cleaned, maintained, and calibrated to ensure applications are made at appropriate rates and that the equipment operates efficiently. Records of calibration, cleaning, and maintenance are available upon request for your audits.