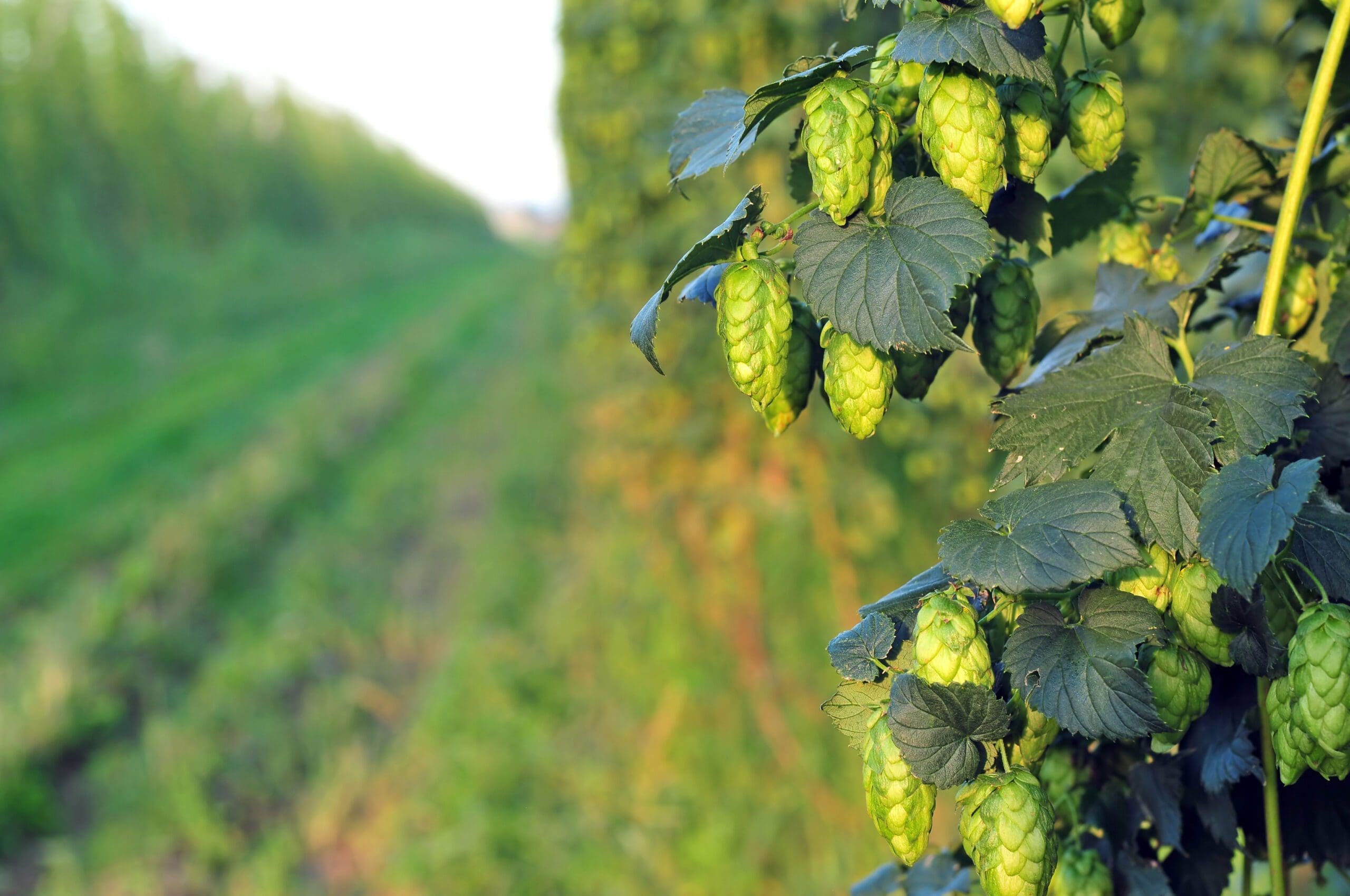 Technology Enhances Hops Nutrient Management
Hops are unlike other value-added crops. Their bines and cones have special environmental and nutritional needs, and Wilbur-Ellis is eager to help growers with everything hops. In the past 10 years Wilbur-Ellis has worked with growers in the Pacific Northwest to improve the fertility programs, water management and pest management of their hops, bringing growers cutting edge technology and innovation.
"Wilbur-Ellis has implemented a comprehensive soil and tissue sampling approach for hops growers to create prescription-based fertility recommendations for each irrigation zone and yard block. This precise approach targets inputs based on where they're needed most, saving time and money, and improving overall yield and crop quality," said Wilbur-Ellis agronomist John Peters.

"We've also begun to base our prescriptions on specific varieties and the soils they grow in rather than blindly looking at all hops varieties the same way," Peters said.
Wilbur-Ellis is focused on understanding the interaction between soils and fertilizers to reduce negative impacts on the environment and to maximize the return on investment for growers.
Wilbur-Ellis also leverages field technology like aerial imagery, virtual tank monitors and irrigation line additives to assist growers in better understanding how technology can benefit their operations.
Keeping soil moisture just right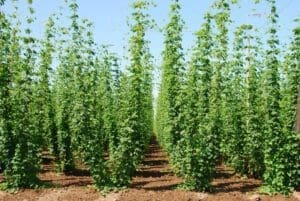 Hops require well-draining soil, which makes water management a challenge for this crop. Adoption of Probe Schedule, an irrigation management technology, shows growers real-time soil moisture levels across their hop yards. Using this information, growers can make informed water management decisions. "Growers can schedule irrigation and monitor soil moisture levels in the palm of their hands with Probe Schedule. It is a powerful tool for growers to use water more efficiently and grow healthy, high-yielding plants," said Peters.
Pinpointing pests for more effective control
Wilbur-Ellis' investment in technology and expertise training brings an exceptional integrated pest management (IPM) and scouting program to hops yards across the U.S. Software programs like AgVerdict allow documentation of scouting events throughout the season. With AgVerdict, geo-referenced tags are used to designate where in a yard a particular pest has been found so growers and agronomists can more accurately apply pest management solutions.
Supporting the hops industry
Wilbur-Ellis understands that hops growers are part of a tightknit community, and the company stands with growers through the good times and the bad. To back up their commitment, Wilbur-Ellis is involved heavily with the Oregon Hop Commission, the USA Hops Research Council and is an annual sponsor of the American Hop Convention.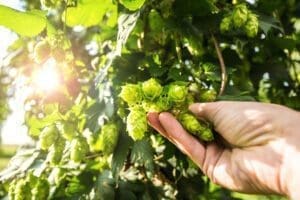 "Hops growers can have peace of mind when working with Wilbur-Ellis, knowing that the company is looking ahead for the next innovation to bring to their farms. By doing the leg work, we give growers more time to do what they love and to secure their families' farms for generations to come" concludes Peters.
Visit Wilbur-Ellis at booth during the 2024 American Hop Convention, January 16-19, in Frisco, TX.
Ready to take control of your hops and increase your hop quality? Contact Darcy Brown, DaBrown@wilburellis.com