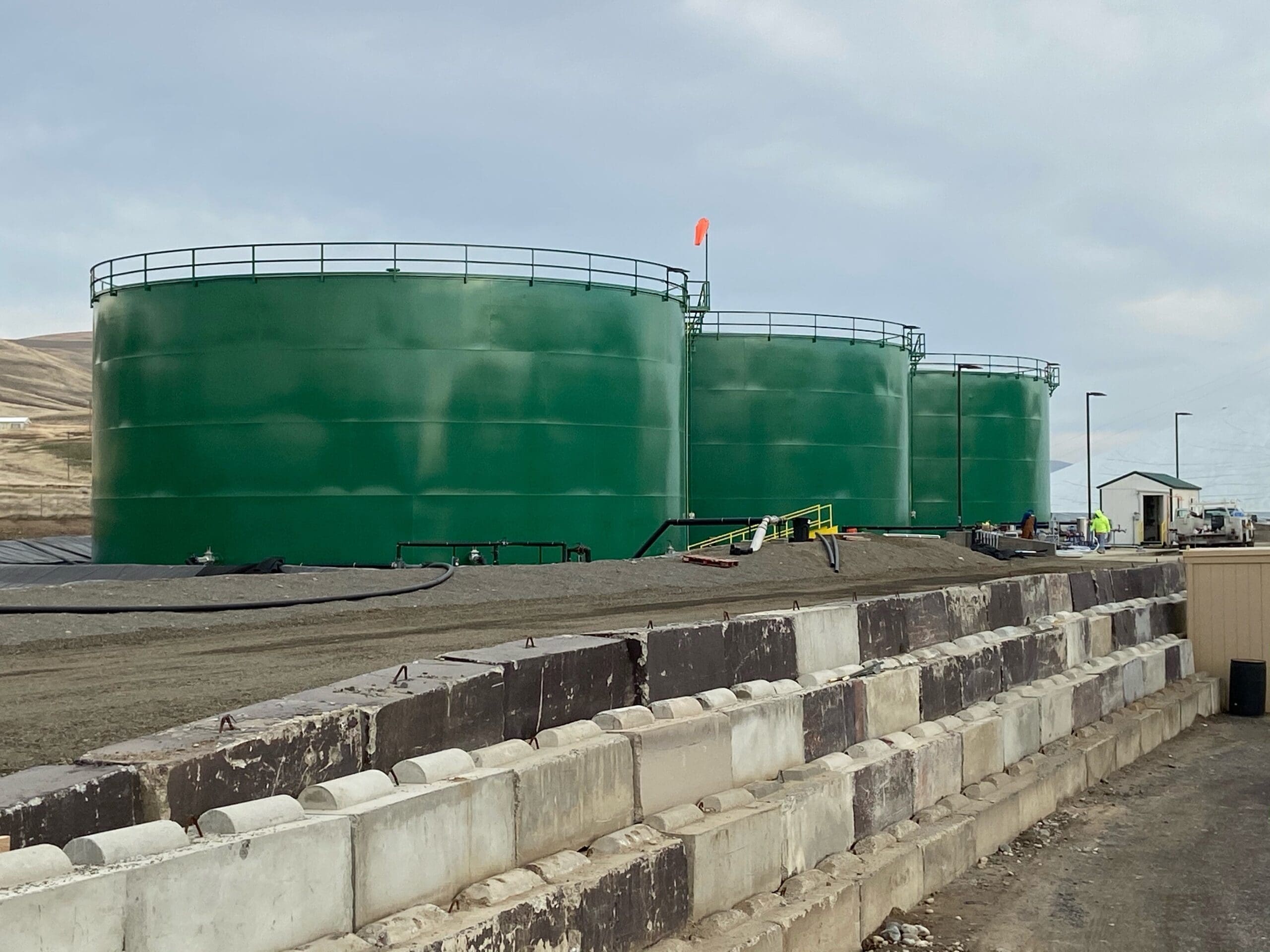 Wilbur-Ellis Agribusiness Invests $4.5 Million to Better Serve Customers
Media Contact
Katherine Fordon
Director of Corporate Communications
Wilbur-Ellis
(415) 772-4036
kfordon@wilburellis.com
Wilbur-Ellis Agribusiness Invests $4.5 Million to Better Serve Customers
Three new million-gallon tanks add efficiency to Pacific Northwest distribution facility
AURORA, Colorado (Dec. 11, 2020) — Increasing the storage capacity from 500,000 gallons to more than 3.5 million gallons at its Central Ferry, Washington, location, Wilbur-Ellis Agribusiness will serve customers like never before.
"This is a significant investment for Wilbur-Ellis and re-confirms our commitment to our grower customers and the future of agriculture in eastern Washington and north Idaho," said President of Wilbur-Ellis Agribusiness Mark Ripato.
The upgrade includes building three new million-gallon tanks for the storage of urea ammonium nitrate (UAN) and Thio-Sul, important liquid fertilizer solutions, and high-quality nitrogen and sulfur products, for the more than 500 growers Wilbur-Ellis serves in the region. Increasing the facility's capacity means:
Increased availability of UAN and Thio-Sul, liquid nitrogen and sulfur sources that are safe to handle and easy to apply, with proven yield-improving results
Increased nutritional product selection
Expanded rail access, increasing service speed
Shortened time frames from port delivery to growers' fields
"The newly created operational efficiencies will benefit growers in the Inland Empire and in the Palouse who grow more than 2 million acres of wheat, peas, lentils, garbanzo beans and other crops," said Brent McGowan, vice president of operations, Wilbur-Ellis Agribusiness. "It will help us provide growers with opportunities for increased production and improved profitability."
The UAN and Thio-Sul products are flexible and versatile for mixing, and the upgraded facility now has the ability to blend UAN and Thio-Sul with essential micronutrients and other products, bringing customers the latest nutrition technology to improve yields and plant quality. This means Wilbur-Ellis no longer needs to ship product back and forth from the facility to its retail locations for fertilizer blending. Fewer trucks on the road contributes to reducing Wilbur-Ellis' carbon footprint.
"The upgrades and increased UAN and Thio-Sul availability help us adhere to our 4Rs strategy: providing customers with the right fertilizer source at the right rate, right time and in the right place," said McGowan. "We're helping safely steward the nutrients that we are proud to provide our growers in the Pacific Northwest."
The Central Ferry terminal, located on the Snake River in the southeast part of Washington state, provides fertilizer products to the 10 Wilbur-Ellis retail locations in the Inland Empire and Palouse, covering eastern Washington, north Idaho and northeast Oregon.
# # #
About the Wilbur-Ellis Companies
Founded in 1921, the Wilbur-Ellis companies are leading international marketers and distributors of agricultural products, animal feed and specialty chemicals and ingredients. By developing strong relationships, making strategic market investments and capitalizing on new opportunities, the Wilbur-Ellis companies have continued to grow the business with sales now over $3.1 billion. wilburellisagribusiness.com