The Hardiness Needed to Survive the Toughest Environments
FOLI-GRO TIDALWAVE® is a unique, concentrated seaweed extract with 0.35% EDTA zinc that has complete compatibility with most foliar nutritionals and pesticides. FOLI-GRO TIDALWAVE is designed to enhance foliar nutrient availability and uptake, driving growth and nutrients to key growing points.
How Does It Work?
The Ascophyllum nodosum used in FOLI-GRO TIDALWAVE is harvested at precise intervals and then extracted with organic acids. Unlike most plant extracts, TIDALWAVE is highly concentrated and an amber, clear color. Adding the humectant power of NDemand® and enzyme activation with EDTA zinc creates a powerful tool for reducing stress and increasing yield potential with foliar or in-furrow applications.
FOLI-GRO TIDALWAVE can be used in-season to combat nutrient and environmental challenges. FOLI-GRO TIDALWAVE can help crops recover from damage due to herbicides or dry weather. Increase chlorophyll production and improve photosynthesis with NDemand.
Features
Proven yield benefits on almonds, grapes, corn, soybeans, and many other crops

Unique, concentrated formulation with 5% nitrogen from NDemand®, 0.35% EDTA zinc, and complete compatibility with most foliar nutritionals and pesticides

Increase nut, fruit, or grain yield potential, drive photosynthesis, and enhance overall nutritional performance
Order Online available
Already know what you need? See what products are available for online orders in your area for qualified customers.
Have Questions?
Our agronomists are here to help.
Advanced Agronomy:
Introducing FOLI-GRO TIDALWAVE
---
FOLI-GRO® TIDALWAVE® is seaweed extract designed to improve plant stress tolerance. Watch to learn about the benefits of using FOLI-GRO TIDALWAVE during crop production.
Key Timings and Crops
---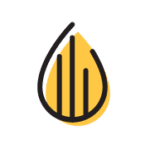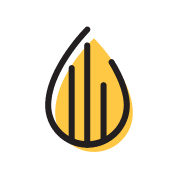 Almonds at bloom sprays (2-3x) and in-season during nut fill for higher yields and quality. Proven yield benefits with 1.5 quarts per application. Applications via drip in-season (April and May) of 1.5-2 quarts increased yields in replicated field trials.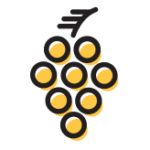 Grapes at 12 inches of shoot growth, bloom, and after fruit set for higher yields and quality. 1 quart per application as a foliar is best.
Grapes at 2 weeks prior to veraison, at 5-10% veraison, and 2 weeks later have shown improvement in brix, phenolics, and yield. 1 quart per application.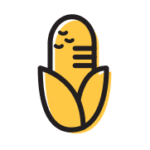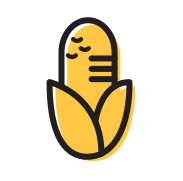 Corn at V4-6 has a proven yield benefit with applications of 1 quart per acre. Increase chlorophyll production in-season during the beginning of high nutrient loading in the plant.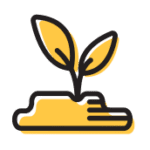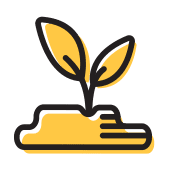 Soybeans at V2-3 and/or R1 have a proven yield benefit with applications of 1-2 pints per acre. Boost photosynthesis and growth at V2-3 to speed up canopy closure. Keep nutrients at growing nodes during R1 sprays.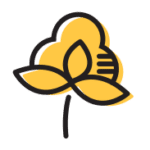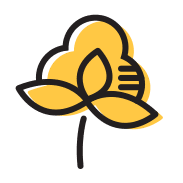 Cotton applications of 1-2 pints at pinhead square and first bloom boosted lint yields by driving nutrients to growing nodes during hot, windy days.
Recovery in Action
---
Hail Damage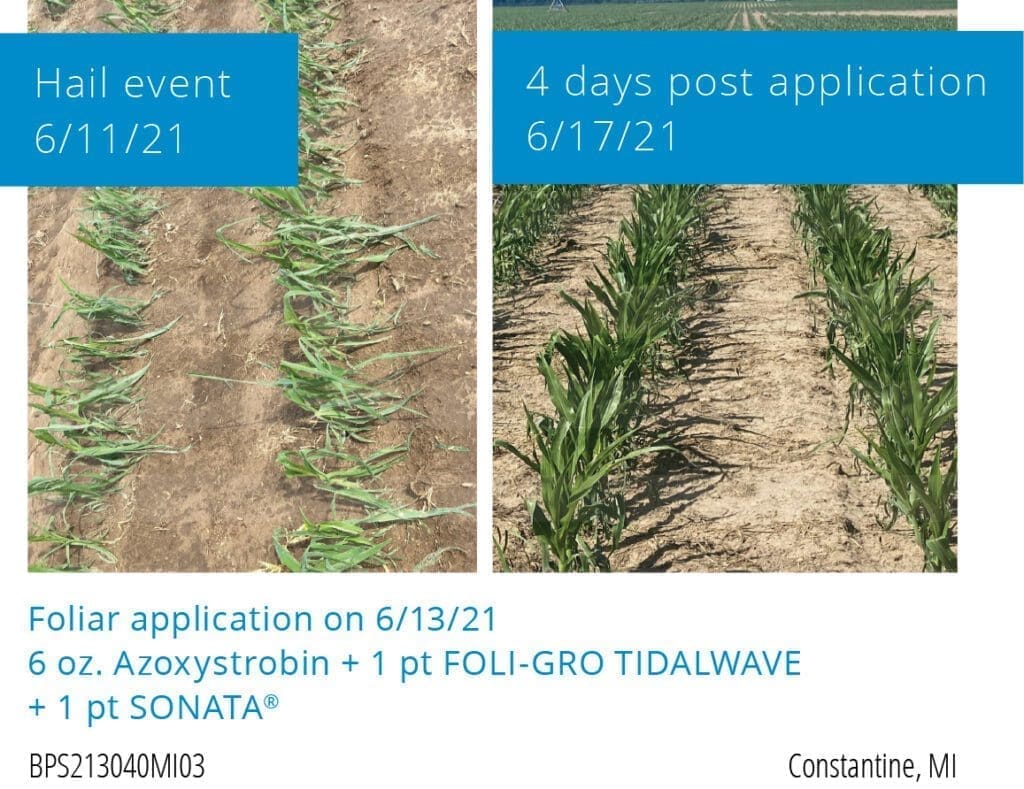 Drift Damage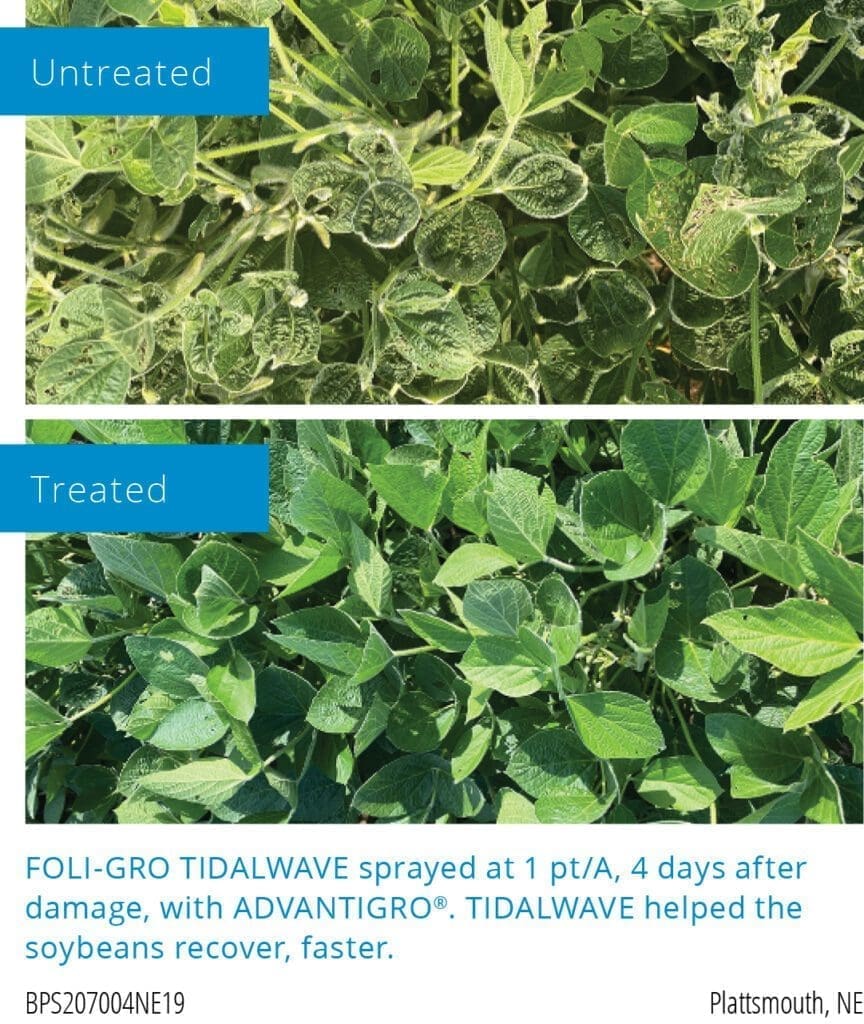 Thrips Damage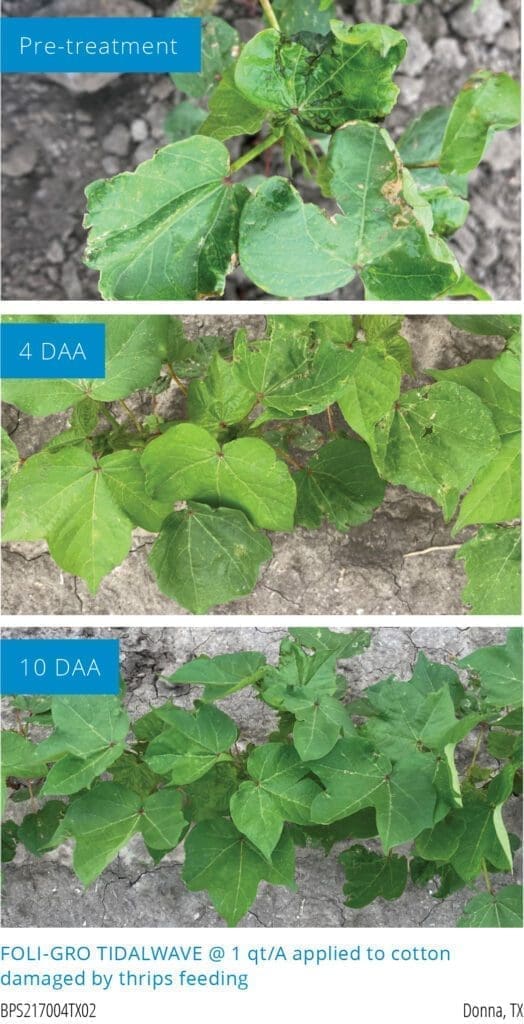 More Plant Nutrition Products
No matter what you're growing, Wilbur-Ellis Plant Nutrition Products give you everything you need to feed, fertilize, and strengthen your crops. Customized nutrition boosts performance, allowing for bigger crops and better yield. Our complete nutrition systems promote predictable results, giving you peace of mind knowing the work you put in will show through in the final results.
Our team is ready to help you meet the challenges in your fields head-on. 
"*" indicates required fields