STEPUP FLUENT® is a dry seed nutritional that improves early root growth and plant vigor. By providing proper nutrition to the seed, plants can better withstand early-season cold and water stress while progressing through the vegetative growth stage. Your favorite partner in the planter box, STEPUP FLUENT is the right seed to address the critical, early stages of crop growth to maximize yield.
Features
Talc and graphite replacement

Creates longer, more developed root system

Excellent seed-drying source; improves lubrication and flowability

Improves resistance to early-season cold and water stress

Improves planter performance by ensuring only a single seed is picked up and fed to the planter

Reduces skips and seed bridging
Order Online available
Already know what you need? See what products are available for online orders in your area for qualified customers.
Have Questions?
Our agronomists are here to help.
Better Seed Flow and Early Season Development
---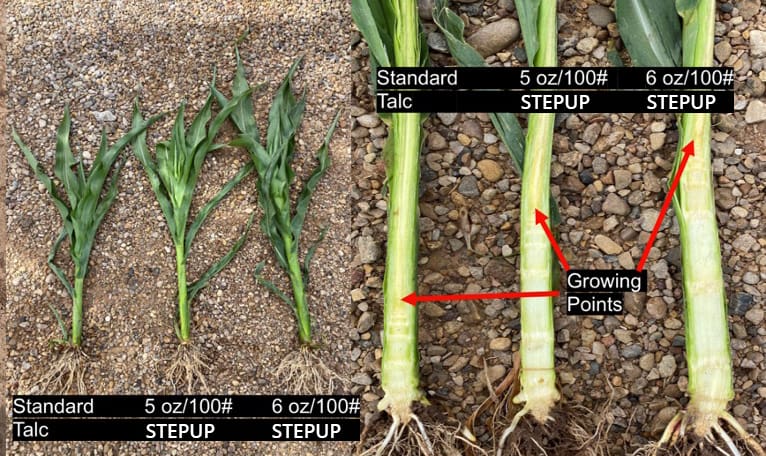 STEPUP FLUENT Deliver Results
---
STEPUP FLUENT delivers nutrients and improves seed drying, lubrication, and flowability. Lab experiments showed improvement of seeds treated with STEPUP FLUENT under dry and wet/humid conditions vs. untreated seeds, showing better seed flow and singulation at 5 MPH with a lab-scale vacuum planter.

Seeing Is Believing!
---
Wheat crops are getting the right start with STEPUP!
Applying STEPUP at planting gave this winter wheat a head start and led to a healthier stand in the spring.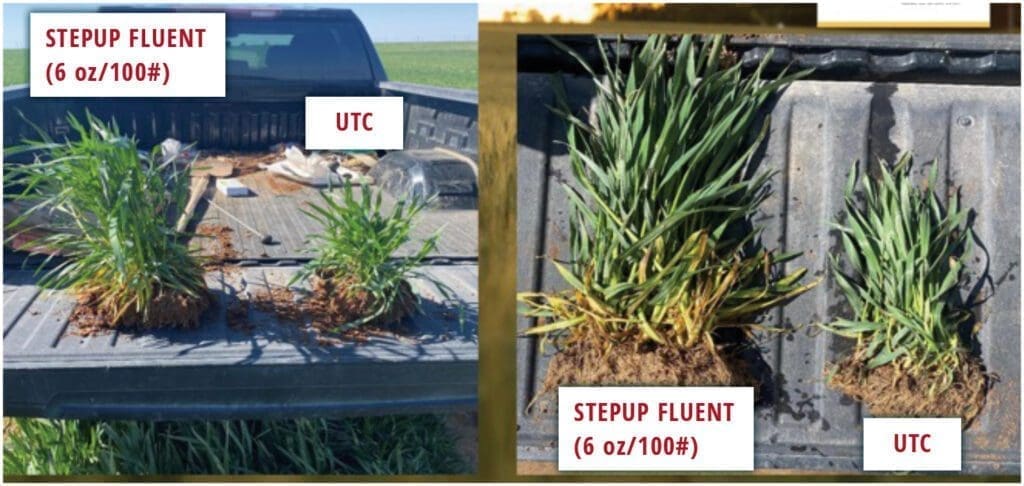 More Seed Treatment Products
Our staff takes a prescriptive approach to seed treatment, based entirely on hard science. We consider local agronomic needs based on environmental stressors and soil types, helping us drill down and focus on providing customized seed treatment options that meet your needs, all while enhancing your ROI.
Our team is ready to help you meet the challenges in your fields head-on. 
"*" indicates required fields