Partnership has a home in the Pacific Northwest.
In a region known for high-quality crops, our team is always working to get them higher. From horticulture to agronomy, our experts' focus on the research and development of local programs and products helps equip you with the best technology, teamwork, and support possible.
Find a Store | Offerings | Events | Education | Products
Discover what the Power of We™ can generate for you.
Personalized solutions
Service shouldn't be one-size-fits-all. From technology and digital tools to cropping inputs and food safety, we tailor our approach to fit your individual growing needs and goals.
Support for a variety of cropping systems
Everything you do is part of a greater effort to maximize your yields and your field. We join that effort by supporting a wide array of cropping systems and practices.
Comprehensive partnership
From expertise in scouting and IPM to irrigation systems and current ag technologies, working with us means working together to fine-tune every aspect of your operation.
Connect with an agronomist. Level-up your growing.
Growing happens beyond the field, too. 
Your business is unique to you, but connecting with other growers and experts in your area can be an excellent source of learning and support. Explore the upcoming ag events in your region down below.
Ag Show
February 1 – 3, 2021
Spokane Convention Center
334 W Spokane Falls Blvd
Spokane, WA 99201
Recent tips and agronomic news from the Pacific Northwest
We're always keeping our finger on the pulse of emerging knowledge and insights that we can incorporate into our services. Read up on the following findings: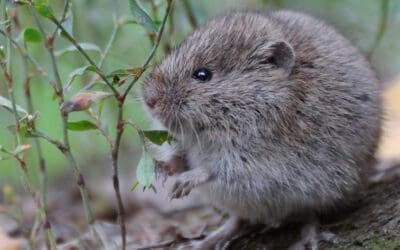 Like many Willamette Valley grass seed producers, Monroe, Oregon, farmer Tony Stroda has incurred significant losses to voles over the past two years, both in crop damage and from the cost to purchase and apply bait. Today, Stroda is banking on a technology that he...
Products that give you everything but more time in the day.
The only way to overcome a wide array of growing challenges is to offer a wider array of solutions. Backed by testing, streamlined manufacturing, and attentive portfolio managers, our chemistries and branded technologies help to produce not only crops but better returns.
Our solutions live in two places at once–online and nearby.
Distance Range Radius: KM